AUSTRALIAN MANUFACTURING FINDS A NEW LEASE OF LIFE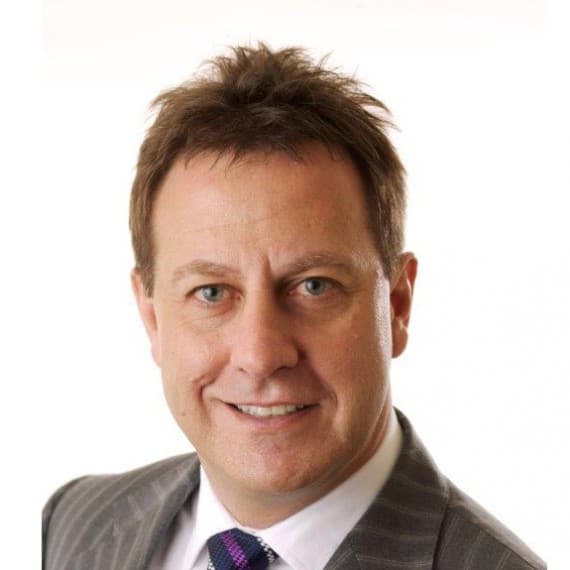 Manufacturing might employ fewer people and contribute less to GDP, but it's still a vital cog in Australia's economy, says Alfred Chown.
It was the American satirist and author Mark Twain who famously quipped "that rumours of my death have been greatly exaggerated". The same can be said of Australian manufacturing.
There's no argument that Australian manufacturing as measured by its contribution to GDP has long peaked from the late 1950s and early 1960s, as an Australian Industry Group report, "Australian Manufacturing in 2019", graphically highlights.
Then it contributed nearly 30 per cent. Today, it's a tad under 6 per cent. Even in 1991, in the throes of "the recession we had to have", it employed about 1.1 million workers – about 16 per cent of the total workforce. Today it's about 875,000.
A declining industry sector employing fewer workers – it seems easy to mount the glass half empty argument. But that would be wrong.
First, manufacturing as a percentage of GDP is in decline in all developed countries; even manufacturing powerhouses such as Germany are seeing services making a bigger contribution to the economy.
Secondly, there are other yardsticks that tell a different story about the vibrancy of local manufacturing. In 2018, manufacturing exports earned $117.7 billion, up 34 per cent from 2013. In the wake of the GFC (2008), exports had to contend with an over-valued dollar, followed by the closure of the car assembly plants. Higher energy prices haven't made life any easier either.
It's not just exports offering blue sky. Over the past five years profits have gathered pace, increasing 26.4 per cent to $32.9 billion, a sharp turnaround from the previous five years (2009-13) when they went backwards to the tune of 10.5 per cent.
The exciting reality is that manufacturing has a future. And, just as importantly, Australians want it to have a future. A survey by the Political Person Project found 82% of Australians want the country to manufacture more.
But it will be a different industry; the days of low-value, mass production plants sheltered from competition behind high tariff walls have gone. Textiles, clothing and footwear, cars and printing are obvious examples. Australia simply can't compete with lower-labour-cost countries.
We also must acknowledge that a growing manufacturing sector will not necessarily lead to more jobs. Advanced technology, a skilled workforce, and quality products demanding premium prices – not brawn and protectionism – are the answers. Such an industry will help create the wealth to be invested in services – and that will lead to jobs in tourism, health and education.
Where Australian manufacturing is growing is in high-value products where Australia has a competitive edge. And it is enhanced by the fact we are on Asia's doorstep with its ever-growing middle classes.
Other positives include the nation's first-class universities (including quality research), a skilled and educated population, a strong small-to-medium enterprise sector, and a vibrant services sector.
We must make better use of our natural resources. And while, to be fair, this is happening, it's just not fast enough. Employment in food and beverage manufacturing has grown by nearly 10 per cent over the past decade. Other bright spots are building materials, furniture and household furnishings and chemical manufacturing that encompasses pharmaceuticals, toiletries and health supplements.
There's a theme here: these sectors either tap into our natural resources or take advantage of our research skills.
At Energy Technologies' 100 per cent-owned subsidiary, Bambach Wires and Cables, we firmly believe we are part of this future wave of Australian manufacturing.
Bambach is not a newcomer on the block; it's been producing specialised industrial cables since 1936.
It's now enjoying a new lease of life thanks to two major decisions. The first was to move the manufacturing plant from the Sydney suburb of Brookvale to Rosedale, about 180km east of Melbourne. It's a decision that will increase production capacity from 30 tonnes a month to 300 tonnes a month, expand the product range and enhance productivity – all essential for survival in what is a highly competitive market from other local manufacturers and imports.
Secondly, the recent acquisition of the assets of the Victorian-based Advanced Cables, which produces PVC, silicone-rubber and polyethylene electrical cables, will give the merged entity a more diversified customer base, as well as provide the opportunity to cross-sell. Combined with the Rosedale plant, it means Bambach symbolises manufacturing's new mantra – high efficiency production of value-added products into growing markets.
The broader economy is obviously critical to our commercial success. So increased government spending (state and federal) on infrastructure and defence obviously provides a fillip at the very time of the Advance assets acquisition and the new plant at Rosedale.
But it's a fillip for all players. We know to commercially succeed we must continually improve, to work smarter. To help ensure this happens we are working with Melbourne-based Swinburne University to develop a virtual manufacturing system (VMS). The productivity benefits that will accrue will be substantial, evidence that we recognise a successful manufacturing operation simply can't afford to sit still.
After the 1991 recession, Victoria and South Australia earned the moniker the "rust belt states". It was not flattering. Yet it has slipped from public usage; even the closure of the car plants did not revive it.
Hopefully, it's a potent signal that Australia understands that manufacturing is finding a new lease of life that will continue to make it integral to the country's economic future.
Alfred Chown is MD of Energy Technologies.