Published 13-06-2019
| Article appears in June 2019 Issue
AUSTRALIAN MANUFACTURING EMPLOYMENT REBOUNDS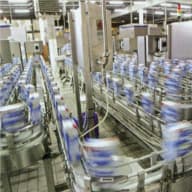 Food manufacturing accounts for 24% of jobs in the sector
New data from the Australian Bureau of Statistics confirm that manufacturing employment is on the rise again. Although the total number of filled jobs in the sector declined from 900,000 in March 2014 to 880,000 in March 2019, the recent trend has been upwards and accelerating, with the total rising by 16,000 in the past twelve months, of which 10,000 were added in the last quarter.
The March 2019 edition of the ABS' Labour Account Australia also revealed that more than 6% (or a little over 1 in 20) of all the jobs in Australia were in manufacturing.
These annual figures also give a snapshot of the distribution of filled jobs across the subdivisions within the manufacturing industry, revealing that food and beverage manufacturing accounts for the lion's share of the industry, at around 24%, followed by fabricated metal products (15%), and machinery and equipment (10%).
The Labour Account also provides insights into labour income, and revealed an increase in total labour income for manufacturing over the past five years of 1.7%, to an annual figure of $17,866 million.
However, it would appear that the average of the manufacturing workforce is increasing. The bureau's Jobs in Australia study reveals that while the median age remained constant at 40 years between 2011-12 and 2015-16, the industry is showing a reduction in staff aged between 25 and 35. Not surprisingly, the same study showed that the manufacturing workforce remains predominantly male at 72%.