Australian Manufacturing Conference registrations now open
15-02-2010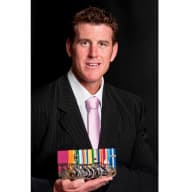 The Australian Manufacturing Technology Institute Limited (AMTIL) will hold its inaugural Australian Manufacturing Conference (AMC) in June with the theme Leadership in Business.
The two-day conference will be held at the Sheraton Mirage Resort, Gold Coast, QLD from June 5-6.
Australian manufacturers and business owners will learn about how to effectively manage change to survive and flourish in the current economic climate.
The AMC will feature more than 25 sessions covering three streams – Technology, Leadership and Opportunity ­– a conference dinner, as well as two cocktail functions.
Inspirational speakers like Benjamin Roberts-Smith or Nine Network's Finance Editor Ross Greenwood will provide the audience with financial updates and an insight into leadership and success from the frontline that will strengthen a team's procedures and give them the focus to excel.
Delegates will learn about how to effectively implement additive technologies for end-use products or use automation in their factories to remain competitive.
Tickets for the Australian Manufacturing Conference are on sale now, please visit www.amtil.com.au to secure early bird rates.
For more information and to register visit: www.amtil.com.au/Events/AMTIL-Conference