AUSTRALIAN MANUFACTURING ALIVE AND WELL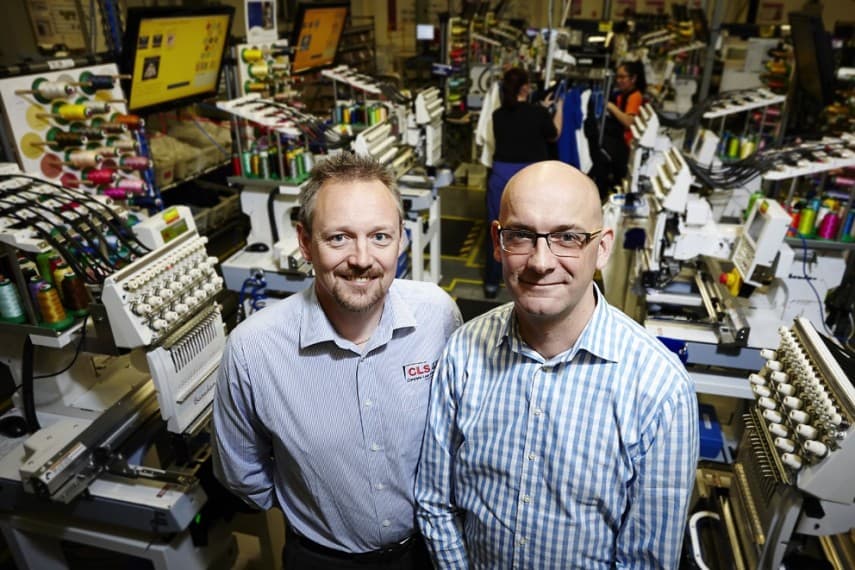 A couple of Yorkshire lads who landed in Australia with a background in the Japanese automotive industry have driven a printing plant in Melbourne's western suburbs to the pinnacle of manufacturing excellence.
Vistaprint's Shingo Award is the manufacturing equivalent of the Nobel Prize and recognises the Lean principles first espoused in the "Toyota way" and since adopted as standard practice in factories across the world.
Vistaprint's Deer Park plant – part of a global company that supplies affordable marketing materials to small business – is the first Australian site to receive a Shingo Award.
The two people that established Vistaprint's winning culture, Robert Bruce (Vistaprint) and Andy Kelsall (CLS), were born three months apart at the same hospital in Wortley, a town outside Sheffield. The city's gritty industrial base was the backdrop to a group of unemployed steel workers getting their gear off in the movie The Full Monty.
By the time the pair first met nine years ago they had worked for Toyota or its suppliers in Australia and overseas. At Vistaprint Deer Park in his new role as managing director, Robert needed help to implement lean manufacturing and turned to Complete Lean Solutions (CLS) where a team of lean specialists with a Toyota background were already kicking goals across the manufacturing sector.
"It was no accident that I chose Complete Lean Solutions to drive our Lean program, because a lot of lean consultants can talk the talk but when it comes to implementing it on the factory floor there really is no one else," Robert said.
The partnership between Vistaprint and Complete Lean Solutions was sealed five years ago when Robert invited Andy to view a field in Deer Park.
"I thought Robert had finally flipped and gone nuts from running manufacturing sites when he invited me out to this empty field in Deer Park – until he told me 'I'm going to build the best manufacturing facility in Australia right here'," Andy said.
To achieve Robert's goal, the lean specialists at CLS put every permanent employee of Vistaprint through 12 months of training and hands-on Lean implementation on the shop floor.
"Our guys have been helping to change mindsets, driving lean values home so that every decision is made with that Toyota mentality, which is about there always being a better way, there's more you can do, you can always make it better, more efficient and get more out of people," Andy said.
Robert said implementing Lean manufacturing to get the efficiencies was easier said than done.
"You can read about it in a text book and a lot of people try to implement it from a text book and they fail. It's about having it in your blood and being able to take it from one industry and being able to appropriately adapt it into another industry. You've got to understand the intent and spirit and adapt accordingly."
When he was given the job of establishing Vistaprint in Australia, Robert said he saw an opportunity to build a workplace culture that would lead to the best manufacturing plant in Australia.
"To be recognised by a global body as the first Australian plant, the first printing plant and the youngest plant ever to get Shingo recognition is fantastic for the team and gives them a whole lot of motivation," he said.
The award from the Shingo Institute recognises companies for delivering world class results and demonstrating an ongoing commitment to leading and influencing a strong culture of operational excellence.
"From CLS' point of view, supporting one of our clients from a decision to go lean, through to winning a Shingo prize is a true reflection of what you can do when you turn your mind to it,'' Andy said.
"Do it properly and approach lean through the values and behaviours in a structured program rather than just throwing tools at it and Australia can compete with any other country."
Vistaprint's first Shingo Award is a Bronze Medallion, which is typically given to first time winners. CLS and Vistaprint have now set their sights on winning a Silver or Gold Medallion.