AUSTRALIAN MANUFACTURERS BENEFIT FROM OPEN ECONOMIC SETTINGS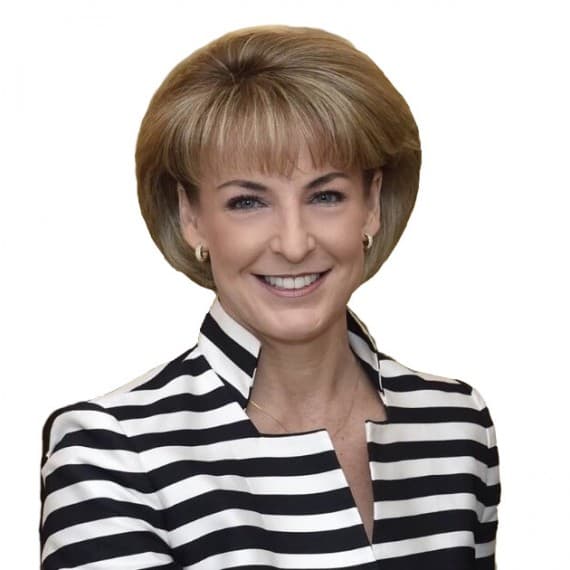 Australia has achieved a world-record 26 consecutive years of economic growth and 17 consecutive months of jobs growth – the longest run ever recorded in Australia's history.
The strong performance also extends to manufacturing. According to the AIGroup's Performance of Manufacturing Index (PMI), Australian manufacturing has expanded for 18 consecutive months - the longest run of continuous expansion since 2005.
The result indicates that not only are Australian manufacturing firms taking advantage of market conditions in key sectors, they are also being more innovative and deploying new technologies in their operations as well as seeking out and targeting new domestic and international customers.
This progress hasn't occurred by accident. It is as a result of a firm commitment by governments to economic and social settings that allow our country to develop a highly educated, skilled work force, develop local expertise to compete globally, deliver cheaper inputs to allow our exports to be more competitive, and put downward pressure on consumer prices through competition and innovation.
It is not news to Australians that we are currently undergoing a structural transition from goods-producing industries to more high-value, knowledge-intensive industries. Manufacturing in Australia will play a critical role in shaping that transition. It is home to almost 900,000 jobs, and at the forefront of significant advancements in technology and automation.
Australia's access to global international markets will be fundamental to the continued health and success of our local manufacturing industry.
Research shows that exporting businesses are more productive, earn greater revenues and create more jobs. We export more than $20 billion a year more today than we did a decade ago. Australian exporters have, in fact, sold $2.7 trillion to the global economy over the last decade.
More Australian manufacturers are exporting under the Coalition Government. For every $1 of revenue the sector generates, 28 cents comes from abroad. That's up from 23 cents a decade ago.
That is why the Turnbull Government is working hard to secure open economic settings, attract investment and implement free trade agreements that will create opportunities for our manufacturers, as well as for other parts of the economy. Not only will these policies open additional markets for Australian businesses, they will also further integrate our domestic manufacturers into lucrative global supply chains.
In addition to the inherent value of this integration, the increased connectivity will result in knowledge transfer, technology transfer and ultimately higher-value products supporting better-paying jobs.
The manufacturing sector has remained competitive, not because we have baulked at competition, but because we have embraced it.
The Prime Minister recently remarked: "Protectionism is not a ladder to get you out of a low growth trap, it's a shovel to dig it a lot deeper." By having to compete with the world's best, the sector has become the world's best. We are selling dumplings to China, aquaculture products to Korea, and gluten-free beer to Germany, to name but a few examples.
Free trade agreements and their associated tariff reductions have improved the exporting environment for Australian products as diverse as metals and weed killers, ice cream and wine.
The transformative effects of open trade are seen across Australian industry. Businesses like ANCA Group, for example, have seen a notable growth in their business since the China-Australia Free Trade Agreement (ChAFTA). ANCA makes computer numeric control tool and cutter grinders, used by tool and component manufacturers around the world. Its profits have increased since the ChAFTA came into effect, creating more jobs in their facilities in Melbourne and investing more money in local R&D.
Our Government will continue to work with Australian manufacturers to address market challenges and opportunities associated with competition in global markets.
We have advocated strongly for the Australian steel industry and secured an exemption from the recent 25 per cent tariff imposed by the United States. This means Australian steel exports have continued to enter the US unpenalised, supporting jobs in Australia.
The Turnbull Government is also continuing to support manufacturing through multiple programmes that help Australian businesses improve competitiveness and leverage the benefits of FTAs, including the Advanced Manufacturing Growth Fund, industry growth centres and the Entrepreneurs' Programme.
I recently visited a Perth steel business, the family owned Fero Group, who used a $4.9 million dollar grant through the Government's Manufacturing Transition Programme to complete its new state-of-the-art galvanising plant. The new plant has allowed it to expand the range and size of its galvanised steel products for local and export markets. Fero is now globally competitive, growing its exports and supporting Australian jobs.
The Advanced Manufacturing Growth Centre (AMGC) is helping companies to unlock new manufacturing opportunities and innovation by fostering linkages between SMEs, researchers and global supply chains. Companies including BlueScope, Laing O'Rourke, Breseight, L&A Pressure Welding and the Welding Technology Institute of Australia are already engaged and working with the AMGC to achieve this.
As Minister for Jobs and Innovation, I will continue to work with the nation's manufacturers to increase the opportunities for Australian manufacturers in global markets and help secure the right policy settings to support Australian jobs.
Senator Michaelia Cash is Minister for Jobs and Innovation.