Published 15-04-2021
| Article appears in April 2021 Issue
Australian Made - the who, what, why and how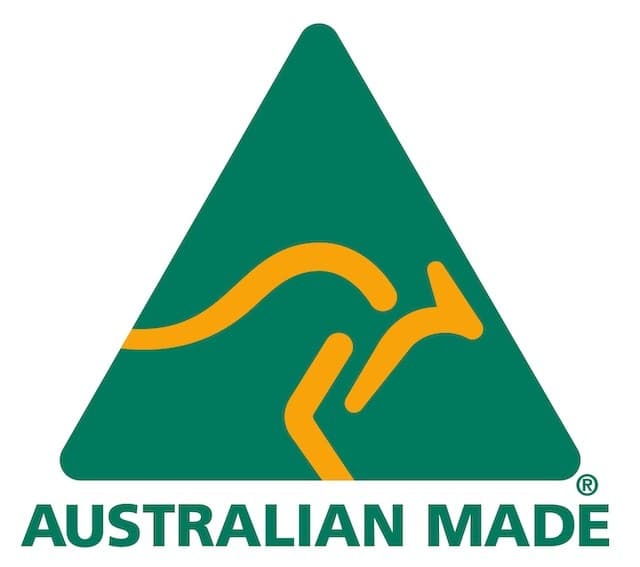 You've seen the green and gold kangaroo on all kinds of products, but have you ever wondered exactly what it means, how it came to be, who is using it, or how you can use it yourself?
The AMAG (Australian Made/Australian Grown) logo has been around for 35 years. Back in 1986, the Australian Government proposed the idea of clearly labelling Australian goods to help consumers choose them. It has remained largely unchanged since, and it's Australia's only registered country-of-origin certification trade mark. 
As an identifier of genuine Aussie products and produce, the AMAG logo enjoys about 99 per cent recognition and trust (92 per cent) in Australia.
The logo is now administered by the not-for-profit Australian Made Campaign Ltd, and supported by the Australian Chamber of Commerce & Industry and state and territory chambers of commerce.
Along the way, it has picked up a few variants, all signifying local ingredients or manufacture, and all aimed at matching Australian products to the consumers who prefer to buy them.
Research consistently shows that Australian consumers, businesses and government prefer to buy genuine Australian products. The AMAG logo lets businesses wear their Australian credentials on the product itself. Whether at point of sale, on packaging and promotional materials, or online, the logo helps businesses influence purchasing decisions, create brand preference and drive sales.
Every year the Australian Made Campaign runs national and international campaigns, covering TV, print, radio, outdoor, online and social media, encourages consumers and businesses to buy products that carry the green and gold kangaroo logo.
Consumers can also search the Australian Made database to find local products. After Google, it's the most frequently-used way to find Australian manufactured and grown goods.
Customers can be sure they're getting an Australian product. The AMAG logo is a registered certification trademark and can only be used on products that are registered with the Australian Made Campaign, and which meet criteria equivalent to, or stricter than the provisions of the Australian Consumer Law.
What does it all mean?
To qualify, Australian Made products must have undergone their last substantial transformation in Australia.
Australian Grown products must have each significant ingredient grown in Australia, and all (or virtually all) of the production processes performed in Australia.
The Australian Seafood logo can be used only if all the seafood product's significant ingredients are grown or harvested in Australia, and all, or nearly all, of the processing carried out in Australia.
Product of Australia means that all the product's significant ingredients came from Australia, and all or nearly all of the manufacturing or processing was also carried out in Australia.
Australian is the short and simple description, which can only be used in export markets. The product must satisfy the labelling criteria for at least one category out of Australian Made, Australian Grown, Australian Seafood, or Product of Australia. 
Australian Made and Owned recognises that ownership is important to many Australians. Businesses can only use this logo if they meet the for Australian Made, Australian Grown, Australian Seafood, or Product of Australia, and are locally owned. Australian owned companies that manufacture or import their goods from overseas cannot use the logo.
Retailers, industry bodies, service industries and local Government may also use versions of the AMAG logo. There are four logo types: 
Campaign Partners are large businesses in the services sector which are making a corporate statement about their support of Australian growers, processors and manufacturers.
Campaign Associates are membership-based organisations, such as industry associations or grower or producer groups that wish to be associated with the logo.
Campaign Supporters are local government bodies that want to use the logo to reinforce support for local business and their council's own economic development initiatives.
Retail Supporters are retailers with an annual turnover of less than $5 million, with 50 per cent or more of the value of sales attributed to Australian Made or Australian Grown products. 
Who uses Australian made?
Products can be conventional, like Protective Fencing's Australian-made chainwire fencing, or a little out of the ordinary, like the environment-friendly cardboard coffin from Daisybox that you can decorate to your own taste.
There are users that are household names, like Volvo (several Volvo truck models are designed and built in Australia specifically for Australian conditions) and names most people have never heard, such as Prysmian Australia, an award-winning Aussie manufacturer of electrical and fibre optic cables employing 550 staff.
And of course, there is everything in between. What's on the public record so far is that more than 3,800 companies use the AMAG logo on more than 20,000 products sold around the world. More than one third of the companies that have registered to use the logo use it in export markets.
Australian Made has also partnered with major retailers to support Australian manufacturers, growers and processors with a valuable channel to market. In doing so they also provide their customers with a wide range of genuine Australian products, and take advantage of the power of the Australian Made, Australian Grown logo suite to bring Australian shoppers into their bricks-and-mortar stores and online e-commerce platforms.
Retailers aligned with the logo include Coles, Woolworths, Aldi, Harvey Norman, Forty Winks, and eBay.
How do applicants get the logo?
You can apply at https://www.australianmade.com.au/my-account/register
It's a simple, three stage process. Apply, get certified using the Australian Made Campaign's independent, third-party accreditation system, and start using the appropriate AMAG logo.
Licensees can order a wide range of merchandise, including stickers, swing tags, posters, banners, signs, pyramids, neck tags and lapel pins and cuff links.
Fees for using the logos are calculated on the value of annual turnover of Australian made products, and range from $300 a year to $25,000 a year.