Australian Made welcomes National Food Plan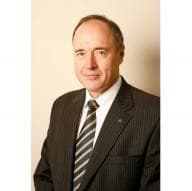 The Australian Made Campaign has welcomed Australia's first National Food Plan.
Australian Made Campaign Chief Executive, Ian Harrison, said the Plan would particularly assist Australian companies and individuals now exporting food products into Asia.
 "We welcome the National Food Plan's focus on exporting into Asia, and in particular the importance of branding Australian products in those marketplaces," Mr Harrison said. 
Mr Harrison said it was "very pleasing" to see the Minister for Agriculture Joe Ludwig and the Minister for Trade and Competitiveness Dr Craig Emerson recognise the important role that the Australian Made, Australian Grown logo can play in building the Australian brand in Asia.
"The logo has been used extensively in export markets around the world for all of its 27 years and is readily identified with Australia – and its clean, green environment and high health and safety standards – which is exactly what you want a country-of-origin symbol to do, particularly in Asia."
"The logo is well-placed to provide the platform for growing food exports into the Asian region."
The AMAG logo is a registered certification trademark in the US and China, with registration pending in the Republic of Korea and Singapore.
This means Australian exporters can use the symbol on genuine Australian Made products in those countries.
This both establishes the authenticity of those products and is legally protected under the local legal systems.
Applications for seven other Asian countries are now being considered over the next 12 months.
The National Food Plan is available at: http://www.daff.gov.au/nationalfoodplan.