AUSTRALIAN MADE TAPE MEASURE SHOWS ITS TRUE COLOURS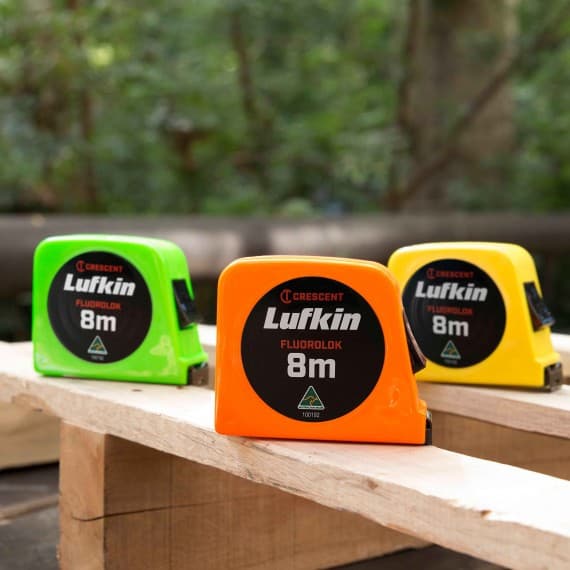 Crescent Tools has brought fluoro to the toolbox with the release of the Australian Made Crescent Lufkin Fluorolok tape measure. Available in hi-vis green, yellow and orange, these tape measures are designed to be easy to find.
The Fluorolok comes in 5, 8 and 10m models with metric graduations on both edges, as well as a 10m/33ft version that is graduated in metric on one edge and imperial on the other.
The design features a over-centre lock shoe that pairs confidently with the sure-toggle lock button to prevent blade slippage and makes the tape easier to use over long periods. There is also a removable belt clip for easier handling, an extended tape mouth and long-life graduations on the blade.
The Crescent Lufkin Fluorolok is available now from Bunnings Warehouse, along with other Australian Made Crescent Lufkin tape measures marketed by Aussie icon Sam Kekovich.
Crescent Tools
02 6021 6666
www.crescenttool.com.au