AUSTRALIAN MADE POWER SUPPLIES KEEP SECURITY SYSTEMS RUNNING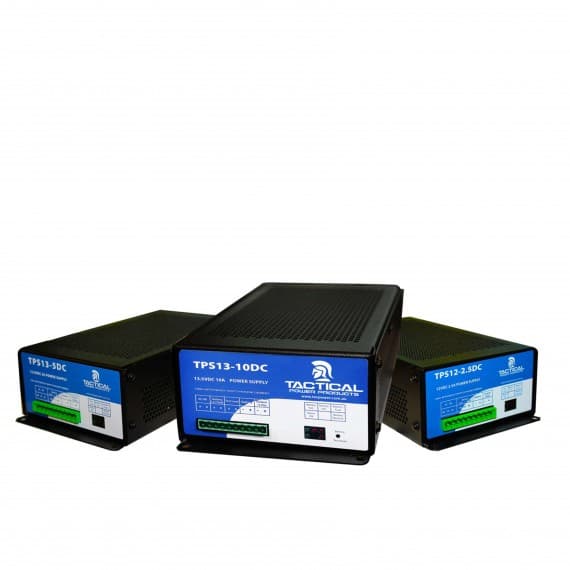 The idea of an Australian electronics manufacturing industry will probably have most people thinking of something mining related or perhaps some niche space or defence area. Surely not power supplies?
Allan Seckold, Technical Manager of Sydney-based Tactical Power Products has been designing and manufacturing power supplies in Australia since the early 1990s. Today, the company's major focus is on the security and automation markets, with products designed for Australian conditions, which naturally means they can handle some of the harshest conditions on earth.
Not surprisingly, Tactical has found itself competing in a security equipment market that is awash with low-cost imports, most of which have severe limitations, and some of which are downright illegal.
According to Seckold: "In recent years there has been a marked increase in the number of security power products sold that do not comply with Australian Standards - either for electrical safety or EMC. And if an installer knowingly installs product that doesn't meet the Australian Standards they can be deemed liable for any damage or death caused by the installation of faulty goods."
And while many imported products do meet CISPR22 EMC standards, they are only rated for Class A use, which allows them to be used exclusively in industrial locations environments.
Naturally, all Tactical's power supplies have been rigorously tested by a NATA Accredited Laboratory to comply with AS/NZS60950.1.2015 electrical safety and CISPR22 EMC standards. And, importantly, they meet the more stringent Class B requirements of CISPR22, meaning that they can be used in domestic, commercial, industrial, health and medical applications without interfering with critical life monitoring equipment.
However, the company does not just produce compliant products, it prides itself on the reliability of its power supplies and the innovation that has gone into ensuring the integrity of the supply.
Tactical has pioneered the use of active electronic overcurrent protection to ensure that multichannel power supplies are not disabled by a fault on a single output.
And while providing short-circuit protection on each output is nothing new, the traditional approach using fuselinks or Polyswitch devices has limitations when the target devices demand high startup currents – as is the case with many security devices like locks, beacons and some cameras – because the fuse has to be specified to handle the high peak current, and so may not trip due to a fault during normal use.
Active electronic overcurrent protection allows the supplies to tolerate high current demands during startup, while returning to lower trip levels during normal running.
Allan Seckold is proud to make use of the resources of the Australian Made Campaign: "We are very passionate and a proud Australian manufacturer," he says.
"It would have been easy to pack up and send our product designs overseas and increase profitability. However, we have always taken the approach that we are an Australian company and want to ensure that the product is manufactured in Australia by Australians."
"Tactical Power Products are Australian designed and manufactured for Australian conditions," says Seckold. "Our eco range switch mode power supplies are the gold standard, with over 500,000 manufactured and sold in Australia, we know what works in the harsh Australian conditions."
Fortunately, the message is getting home. Tactical's power products have been installed in larger financial institutions, police stations nationally, prisons, court houses, airports, State and Federal Parliament, Reserve Bank of Australia, ATO, AFP, Australian Embassies, Casinos, hospitals, Microsoft, Google, Facebook, PayPal, and major data centres around Australia.
Tactical Power Products
1300 822769
www.tacpower.com.au