Published 29-04-2021
| Article appears in April 2021 Issue
Australian made - let's get serious about Aussie manufacturing and innovation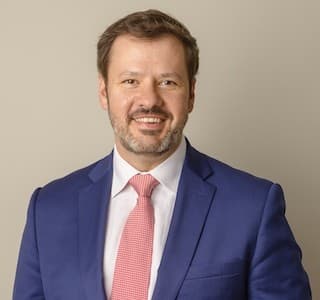 As someone who has been a big believer in the power of Australian ideas and the capability of our people, I cannot tell you how honoured I was in January to be appointed Shadow Minister for Industry and Innovation. 
 Most of the focus of my parliamentary career has veered towards the arena of innovation - having the chance to occupy a position where you can champion ideas and push for change means a great deal.
 It's also heartening to follow on from my predecessor, Brendan O'Connor, who brought tremendous focus and energy to the role. In many respects, Brendan and I both feel strongly about how industry needs to evolve to ensure the generation of jobs for a broad range of workers.
Australia has the potential to make a real mark in its post-COVID recovery. We need to back the talent we have and aspire to beat the world leaders in manufacturing whilst creating a climate that sees new firms and startups emerge, to help drive future growth.
Australia's strong and proud history in manufacturing has floundered, with jobs in the sector falling from above 19 per cent in the 1990s to around 5 per cent today. 
 While we produce much of the world's raw materials, we have the most fragile supply chains of any OECD nation. Put simply, Australian jobs, expertise and wealth are being shipped away, and our economy and workforce is suffering. 
Scott Morrison and his Coalition's lack of dedication to manufacturing and innovation was underscored recently with yet another appointment to the role of Industry and Innovation minister - putting someone in the position who would be hard pressed to demonstrate a long standing, abiding interest in the portfolio.
In sidelining these sectors, Scott Morrison is sidelining Australian jobs.  
The Modern Manufacturing Strategy - the government's jewel proposition for supporting manufacturing and innovation in Australia - has culminated in nothing more than a series of roadmaps. The Government has acknowledged it would only spend three per cent this financial year of a meek $141 million over four years, across six broad areas.
 In comparison, Labor recently announced our $15 billion National Reconstruction Fund to support Australia's manufacturing sector. We believe in Australian manufacturing and creativity and this fund will rebuild Australia's sovereign capability while creating secure jobs, driving regional development, and diversifying the economy.
The Morrison Government's vision for innovation and manufacturing was articulated by the Prime Minister when he addressed a virtual e-commerce summit last year saying his ambition for Australia was "to be the best at adopting … we're really good at that."
Aspiring to replicate, and not create and innovate, insults Australia's roots in world-changing innovation – Google maps, wireless internet, the black box flight recorder, the cochlear implant and the electronic pacemaker, to name just a few.
Let's look at the innovation that has driven the quality of Australian made steel. As someone whose Dad was a welder for nearly 50 years, I can tell you one of the things he valued most was Australian-made steel. Like a lot of workers, he saw Australian steel as a cut above the rest.
Or take for example the abundance of lithium we export raw to China, used in creating batteries for devices such as the iPhone and electric cars. We are squandering an opportunity by digging lithium out of the ground, sending it overseas and subsequently buying batteries back at 40-times the price.
Through COVID-19 we have seen the need for Australia to become not only more self-reliant, but also more ambitious to develop and nurture industries that we can continue and build into the future.
Australia can not only compete with leading countries, but I truly believe we can outperform them.