Australian-made gardening and housewares innovation wins Good Design Award for Design Excellence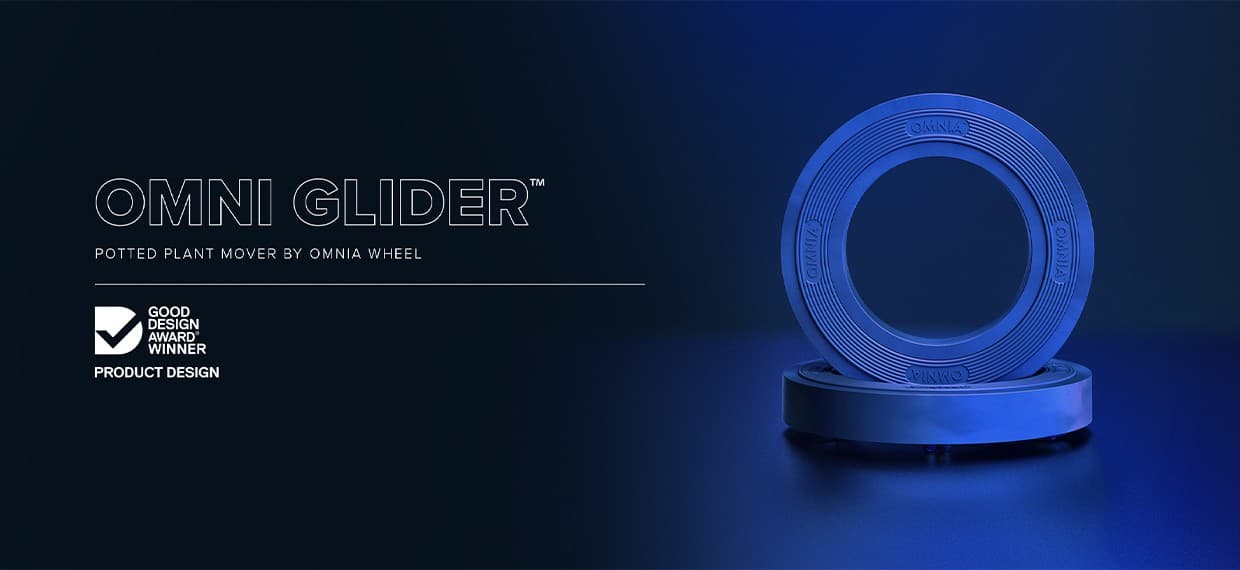 An Australian pot plant glider has been recognised with a prestigious 2021 Australian Good Design Award for Design Excellence in the category of 'Product Design for Housewares and Objects for Design and Innovation'.
The Omni GliderTM was recognised for its design aesthetic and practical innovation, giving large immovable pot plants in the home and garden, the power of intuitive mobility.
Made in NSW by OMNIA Wheel, the Omni GliderTM supersedes traditional castor wheel trolleys and caddys used underneath plant pots.
The secret to the superior mobility of the Omni GliderTM is the patented omni-wheels – wheels within wheels – that allow potted plants to seamlessly glide in any direction across pavers, decking and floorboards without getting stuck, tipping over or rolling away.
Managing director, Peter McKinnon, said the omni-wheels now allow people to easily move heavy potted pots with confidence.
"Not only does your potted plant glide to exactly where you want it to go, it requires very little effort or strength, making it a safer and more stable solution," Mr McKinnon said.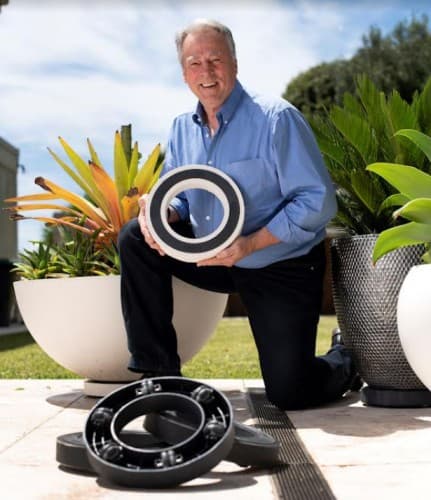 "Sales in Australia and the United States have been strong with high rates of repeat purchasing and consistent 5-star reviews from customers on the Omni Glider's superior ease of use and aesthetics," he said.
"Customers love the understated, sleek design and hidden wheels, which enhances the overall appearance of the plant pots, unlike traditional castor wheel trolleys," he said.
The Omni GliderTM was co-developed with Sydney-based industrial design company Design + Industry (D+I) to achieve the appealing design, described by the Good Design Awards judges as 'covetable'.
According to the Good Design Awards Jury, the Omni GliderTM is a great practical object for moving plants.
"The concealed wheels and finesse of the product make it absolutely covetable for the market, giving users flexibility and the capacity to clean and sweep around their plants with ease. The clean aesthetic doesn't try to make a feature of itself; rather, be there to assist the user in a practical and useful way," the jury added.
Omni Gliders are currently available in two load-bearing capacities – 50kg and 90kg – and two neutral tones – white and charcoal – to complement most plant pots. A broader range of colours, load-bearing capacities and sizes are expected in 2022.
The Good Design Awards is Australia's oldest and most prestigious international awards for design. The Awards celebrate the best design of new products and services on the Australian and international markets.
OMNIA Wheel
www.omniawheel.com
www.plantglider.com