AUSTRALIAN MADE CAMPAIGN SUPPORTS FURNITEX CONNECT
23-04-2015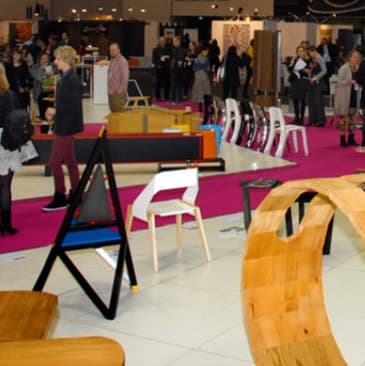 The Australian Made Campaign is helping to promote local furniture and bedding manufacturers at this year's Furnitex Connect, an initiative of the Australian Furniture Association (AFA).
The national exhibition for Australian furniture and furnishing manufacturers will be held at the Royal Exhibition Building in Melbourne from July 9-12.
This year's show will incorporate a range of seminars and networking events to facilitate introductions and collaborations. Emerging designers will also be showcased.
"The Australian Made Campaign is thrilled to be involved in this year's Furnitex Connect event," Australian Made Campaign Chief Executive, Ian Harrison said.
"We are proud to help demonstrate the exceptional capabilities of the Australian furniture and furnishing manufacturing industries, and to help connect local manufacturers with national and international buyers."
The Australian Made Campaign will be promoting country-of-origin branding throughout the event, at stand 825 and at The Knowledge Hub daily.
The not-for-profit organisation administers and promotes the Australian Made logo, Australia's registered country-of-origin certification trade mark.
The iconic green-and-gold kangaroo symbol has been used for decades to identify genuine Australian Made furniture and furnishings, and is promoted in a multi-million dollar marketing and communications campaign each year.
Mr Harrison says the logo is a powerful marketing tool for both wholesalers and retailers.
Research shows the logo is recognised by 98 percent of Australians, and trusted by 88 percent as an identifier of Australian craftsmanship.
It is synonymous with quality, innovation and outstanding customer service. 
For more information about the Australian Made logo, visit www.australianmade.com.au.
To find out more about Furnitex Connect, visit www.furnitex.com.au.