AUSTRALIAN LAUNCH OF WORLD-FIRST CONTAINER WEIGHING SCALES
18-02-2016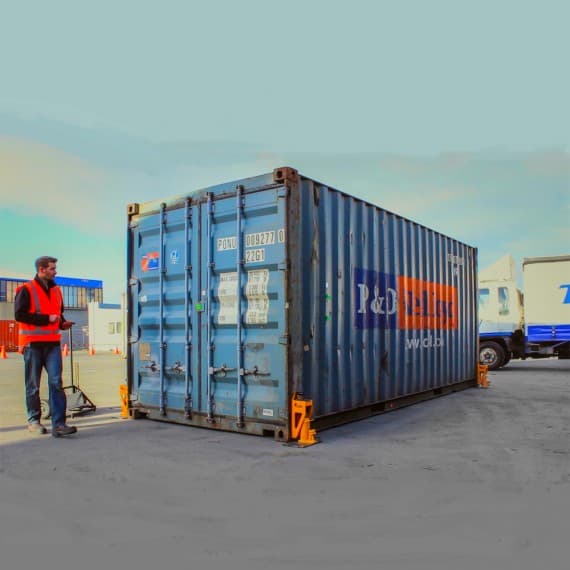 A new partnership between National Weighing & Instruments and the New Zealand based manufacturer BISON has opened the doors to a new and innovative weighing product for the Australian market: BISON's Container Weighing Jacks. These award winning products are portable, smartphone-linked scales designed to provide accurate weighing of shipping containers, and they are now set to hit the Australian market.
The new availability for this product coincides with planned mid-2016 implementation of new maritime rules, aimed at placing stricter requirements on the weighing of all exported containers. National Weighing is confident that this fast and efficient product will appeal to shippers and their service providers all across Australia.
"Weighing Jacks are unique in that they allow an operator to accurately confirm a container's weight and load distribution at the packing location" said National Weighing Manager, Phillip Moraitis. "Not only does this set shippers up to comply with the new container weighing rules, weighing the container at the packing point helps an operator optimize shipments, avoid dispatching overweight containers and eliminates the cost of weighing individual cargo items or diverting laden containers to a weighbridge."
The new rules are set to come into effect from the first of July 2016, and shippers will have to ensure that the weight of every stocked export container is verified and communicated to the shipping line before the preparation of the vessel stowage plan: the responsibility for the communication of this information lies solely with the shipper, providing significant incentive for accurate weighing.
If the weight of a container is not verified, the shipping line and terminal will be legally prohibited from loading it on board a vessel. Only two methods of weighing a container are permitted - that is, to either physically weigh the full container with calibrated and certified equipment, or to weigh all cargo and packing items with certified scales, add the unladen weight of the container to calculate the total weight.
Developed with the new weighing rules in mind, BISON Weighing Jacks are rugged industrial scales that give shippers a fast, smart and accurate option for physically weighing containers.
The jacks comprise four small scales that attach to each corner of the container, jack the container off the ground, then transmit weight data direct to a smart-phone. An Android App calculates the container weight instantly, confirms the container's load distribution and lets users store, print and feed the weight record into existing information systems.
In October last year Bison was awarded the gold pin award for its innovative product design at the New Zealand Best Design Awards.
National Weighing
Ph: 02 8868 2213