AUSTRALIAN INDUSTRY IS MAKING DIGITAL GAINS BUT NEEDS TO SKILL UP
23-06-2017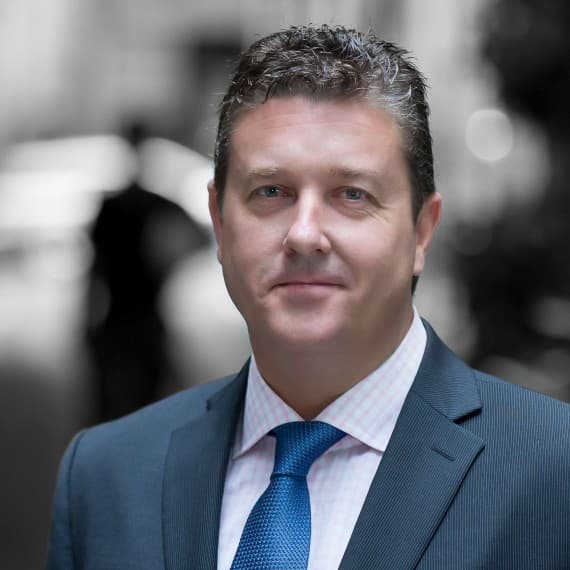 With the latest IFS Digital Change Survey, released in June 2017, there is cause for optimism in key industries compared with last year. First, the data indicate that Australian organisations are willing to invest in digital transformation. Secondly, we are more likely than our international peers to prioritise investments in enterprise software – a necessary foundation for all digital technologies.
While the survey shows that Australian organisations are making progress with digital transformation, concerns remain that we are not investing aggressively enough. Local organisations also face serious skills shortages in key technical areas including cyber security, artificial intelligence, robotics, and the IoT.
Last year, Australian organisations' digital transformation strategies appeared to be lagging behind the rest of the world. IFS's 2016 survey found only 50% of local respondents had a clear strategy for digital transformation. This was fewer than anywhere else, including ASEAN, Benelux, Brazil, China, Finland, Poland, Scandinavia and the USA. The global figure was 60% and in Scandinavia it was 66%.
Conservative approach to digital investments
This year, though, Australian organisations appear to be catching up. The criticism remains though, when analysing the new survey findings, that we are more likely to take a conservative approach to digital transformation than seen elsewhere.
This year's IFS Digital Change Survey polled 750 decision makers in 16 countries, with 52 respondents in Australia, to assess maturity of digital transformation in industry sectors including manufacturing, oil and gas, aviation, construction and contracting, and service.
In Australia, 96% of firms surveyed (compared with 94% globally) said they have adequate, advantageous or excessive funding for digital transformation, indicating a strong willingness to invest and an appetite to evolve their business in order to stay competitive and grow.
Most (61%) Australian organisations fall into the adequate category, however, compared with 43% globally. Only 35% of Australian respondents consider their funding advantageous, versus 46.5% globally, and none feel their funding is excessive, as 4.5% of global respondents do.
So, how are Australian organisations likely to prioritise their digital investments? The most common investment area over the next three years is big data, chosen by 50% of Australian and 47% of global respondents. Second is enterprise resource planning (ERP), chosen by 46% of Australian and 38% of global respondents. Third is software as a service, chosen by 38% of respondents locally and 29% globally.
Locals more likely to invest in enterprise software
The data show that Australian organisations are significantly more likely to invest in enterprise software for digital transformation than their overseas counterparts. Although consistent with a conservative approach, it is a very positive sign. Digital strategies that are not built on a solid enterprise software foundation may fail to deliver enterprise-wide, sustainable benefits. Big data, for example, is fundamental but it is enterprise software that delivers real-time, accurate, actionable intelligence.
We probably shouldn't be surprised then that, compared with the global average, the survey found that more Australian enterprises rate their digital maturity highly. When asked about the digital transformation maturity level of their organisations, meaning actual progress, 38% of local respondents said their business is in the two highest levels of maturity on a five-graded scale. Globally, the figure was 31%.
Lack of talent could derail digital plans
Despite the digital maturity of local organisations – perhaps even because of it – the survey shows that Australian industry is facing a serious skills shortage. This is particularly alarming in the key technical areas of cyber security, artificial intelligence, robotics, and the IoT.
Some 40% of Australian organisations, versus 34% globally, feel either slightly or totally unprepared to deal with digital transformation due to talent deficiency. When asked to name the areas that will experience the greatest deficit in talented staff, 38% of Australian survey respondents (39% globally) cited cyber security, 33% (30% globally) said AI & robotics, and 31% of local respondents cited IoT (20% globally).
Although new technology is key to digital transformation, it is clear that change communications and access to the right talent are principal catalysts to succeed. It is alarming that two in five Australian companies are not staffed to manage digital transformation. These organisations need to focus on concrete talent investment plans to make sure that they establish what roles are critical to success in their industries. After that the key is both to find and attract new talent as well as training and reskilling existing staff.
While it is gratifying to see the progress being made by Australian organisations towards digital transformation, there is still a long way to go. Maintaining the competitiveness of our industry will require not only investment in technology but investment in the people and the skills to apply it.
Rob Stummer is the Managing Director, Australia and New Zealand for global enterprise applications company IFS.