AUSTRALIAN EXPORTS: WHERE TO NOW?
14-11-2017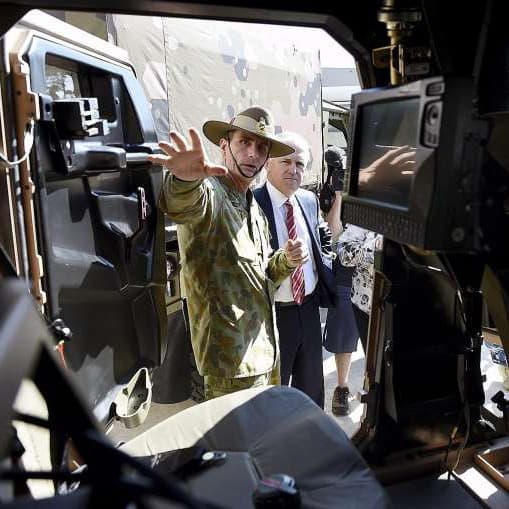 Australia should be doing more to reach out into the world and build a global export brand. 
That's the conclusion of a major review by the Committee for Economic Development of Australia (CEDA) report, and its conclusions are supported by export data, and comments from Christopher Pyne. 
The CEDA report is titled "Australia's Place in the World", and says we have 'used our geography as an excuse' for too long and any notion of Geoffrey Blainey's Tyranny of Distance should be confined to history.
While many of our exports (such as gas and iron ore) are distance-sensitive exports, meaning that the cost of transport can be high, other exports such as manufacturing equipment are less so. Coupled with the expanding (and far closer) market in the Asia-Pacific, this makes Australia's future as an exporter decidedly promising. 
China, for instance, is (and looks to remain) Australia's largest importer of sheep meat, with an expanding market and demand reachable with far lower export costs than it takes to ship similar products to countries as far away as the United States.
Awareness and trust of the Australian-Made initiative is growing across Asia-Pacific (and to an extent the globe), indicating that Australia holds a strong international presence as a trusted source of quality goods. 
Pyne has indicated that the government sees an abundance of potential in the expansion of Australian global defence initiatives. 
"We want a [defence] industry aligned with Australia's global and regional position, but not just for today, for decades into the future," he said in a speech addressing the CEDA report. 
"This must be set up with the right approach, the right intellectual rigour, and the right commitment to keeping ourselves at the cutting edge – for the next 100 years. This makes abundant strategic sense... and it also creates unprecedented opportunity for Australian industry." 
He championed the growing scale of Australia's defence initiatives, saying that "opportunities from this record investment in defence industry are coming at a very fast pace. In 2016–17, the Australian Government approved 74 capability related proposals. We had planned to approve 62. Only a few years ago we viewed 46 approvals as a great achievement."
One particular success story was Thomas Global Systems, an Australian company that entered the global aerospace market through defence initiatives. 
"Thomas Global Systems is a fine example. It develops innovative electronic solutions for aerospace and defence and has a fantastic reputation for providing world-class capabilities. Thomas products are found in the flight decks of commercial aircraft and military land, air and sea platforms, globally," said Pyne. 
"The company worked with the Centre for Defence Industry Capability, which provided assistance through the Global Supply Chain programme and Team Defence Australia." 
As Asia-Pacific imports rise, and as the balance of global defence manufacturing shifts, Australia may well come out ahead.