AUSTRALIAN ENGINEERS EMERGE AS METAL FABRICATION LEADERS
14-11-2017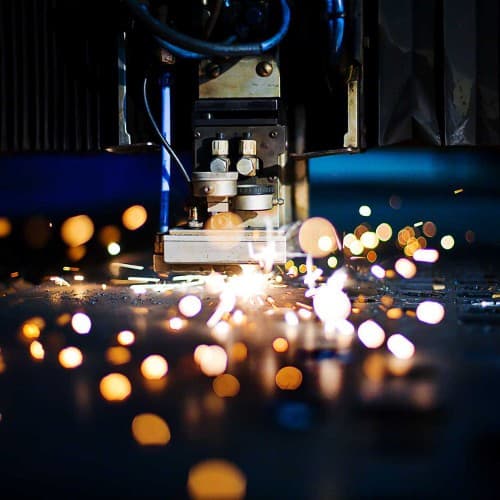 Accuracy and efficiency are both paramount in the field of sheet metal fabrication. Therefore, finding a company that is able to complete orders to full satisfaction is extremely important, but also difficult.
Dependability, cost, and most importantly, quality are key aspects to look at when attempting to choose the appropriate business to meet one's sheet metal needs.
In an industry that is constantly expanding, Australian General Engineering has begun to emerge as a company that demonstrates both cost effectiveness and quality. Their 'lean manufacturing' practices, and adherence to a 'delivery in full on time' policy set them apart as a reliable company that can be counted on consistently to get the job done.
Managing Director Aust Gen heads a staff of skilled professionals in both the administrative and production aspects of this company. The top engineers in the industry are able to work with advanced Computer Numerical Control (CNC) technology to bring customers a product that is high in quality and low in cost. Among the abundance of services offered by this company is laser cutting. Utilizing the newest innovations in the industry, AGE is able to precision laser cut a wide range of materials including mild steels up to 20mm, stainless steels up to 16mm, and aluminium up to 10mm.
When it comes to metal, not only does AGE offer CNC turret punching, CNC machining, and several other manufacturing services, they are also a market leader when it comes to sheet metal design. A highly skilled, friendly staff of industrial designers is always available to assist customers in generating the most cost-effective, efficient designs for products or prototypes. Guiding the customer to a design that best benefits them or their business is of high importance to the dedicated design staff.
As demand has increased over time, this company has adapted to now include a second manufacturing facility in Vietnam. With two production facilities, AGE is able to fill orders and meet demands faster and more cost effectively than other companies. Both facilities are able to fill myriad requests, from metal rolling to cutting services using band saws, guillotines, shears, and cold drop saws. The Vietnam facility fully complies with the quality assurance and production methods demonstrated by AGE in Melbourne.
Equipped with a staff of highly qualified professionals, the newest in Computer Numerical Control (CNC) technology, and over 4000 square meters of facility in Melbourne alone, Australian General Engineering emerges at the forefront of metal fabrication companies.