AUSTRALIAN DISTRIBUTOR FOR ITALIAN ELECTRONICS PRODUCTS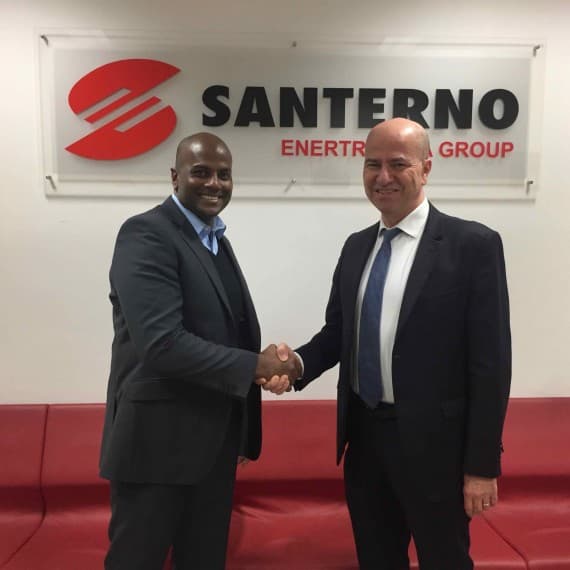 Neelan Mahendran, IPD Group and Franco Valentini, Elettronica Santerno
IPD Group is the new exclusive Australian distributor for Italian company Elettronica Santerno, a global leader in producing innovative and highly effective power electronics. IPD will be distributing a new range of general multipurpose and high-performance drives manufactured by Santerno.
With more than 40 years of experience and expertise, Santerno's products include inverters for wind generators and water pumping and treatment, conditioning systems, regenerative overhead cranes and high-power conveyor belts, photovoltaic inverters and hybrid systems of electric traction.
Santerno's products feature robust design and scalable drives up to 3000kW operating at up to 690V AC. The drives are compliant to CDM IE2 standards according to IEC 61800-9-2, which makes them ideal for industrial motor control applications.
"As an organisation leading in electronics, we are pleased to be partnering with IPD, another organisation who shares our passion and values," says Elettronica Santerno General Manager Franco Valentini. "By partnering with IPD we can help Australian customers use high quality products for industrial projects."
IPD Group
1300 556 601
www.ipd.com.au