AUSTRALIAN DISTRIBUTOR OF GERMAN ADDITIVE MANUFACTURING PRODUCTS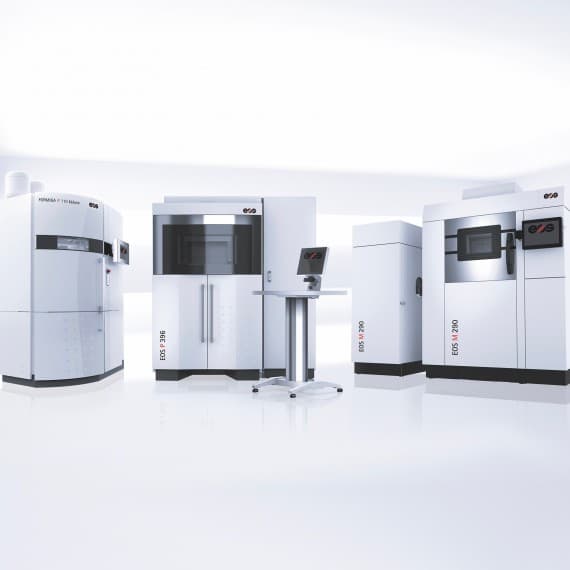 Founded in 1989 and headquartered in Germany, Electro Optical Systems (EOS) is a global pioneer and innovator in high-end solutions for additive manufacturing of metals and polymers. Its industrial 3D printing technologies enable customers to produce high-quality products. Sydney company John Hart is now its Australian distributor.
"The addition of EOS to our product portfolio marks a milestone moment, not just for John Hart but for the Australian manufacturing technology sector in that this will be the first partnership in Australia of a world leading additive machine technology company with a leading national Australian machine tool distributor," John Hart's General Manager - Machine Tools Mark Dobrich says.
"It is our belief that the Australian manufacturing industry has worked through the investigation stage of additive technology and is now preparing to enter the evaluation and adoption phases. The timing of this agreement places John Hart at the forefront of this technology and provides us with an opportunity to take a leadership position in the development and adoption of the technology with the Australian manufacturing industry, further enhancing our mantra of providing World Class Solutions."
Jack Wu, Sales Director for EOS Asia-Pacific, adds: "This partnership marks an important step for us in Australia as it will help us to jointly develop this market further towards a broader adoption of 3D printing. With learning curves and technology implementation accelerating, customers will be able to tap the full potential of additive manufacturing. This technology will help customers to address their most demanding industry challenges which they cannot solve with conventional technologies and approaches today, as such enabling industry solutions that weren't thinkable before."
John Hart
03 9542 6262
www.johnhart.com.au