Australian company set to disrupt the global disinfectant market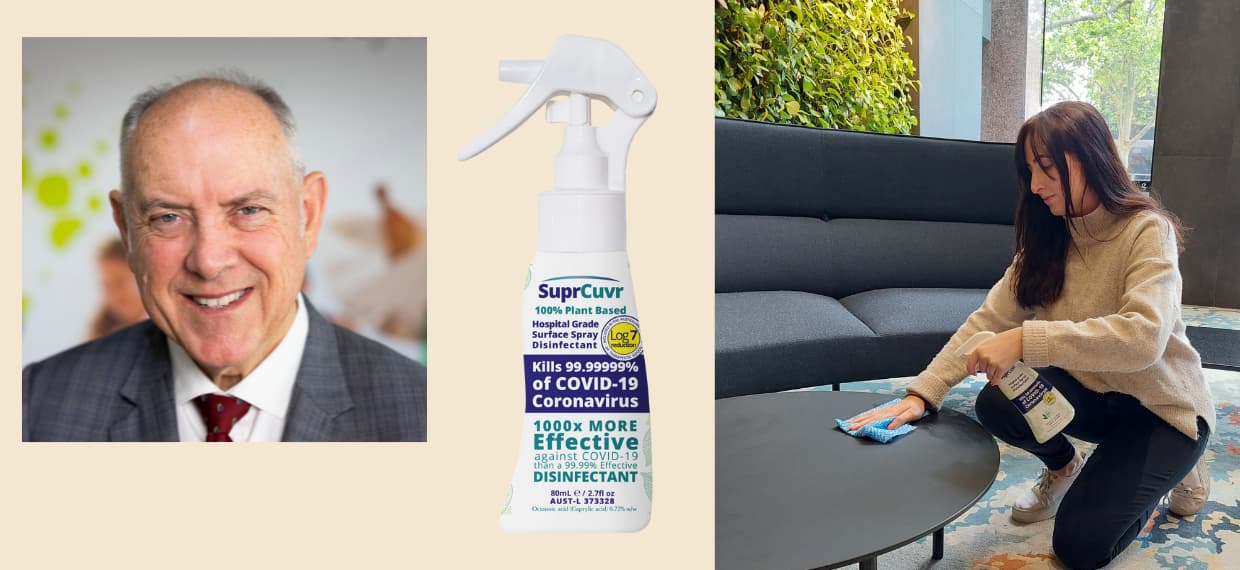 As the world learns to live with COVID-19, an Australian company behind a completely plant-based COVID-19 killing disinfectant is labelling the organic formula a game-changer.
With coronavirus-related restrictions almost completely lifted, but daily cases still in the tens of thousands nationally, Executive Chairman of Skin Elements, Peter Malone said it is vital that people continue to thoroughly disinfect surfaces and keep homes and workplaces clean.
"As reminders about hand hygiene and social distancing start to drop off, and we learn to live with COVID-19 in the community, it's easy to become complacent and forget how easy germs of all kinds can spread," said Mr Malone.
"Without fearmongering, it is still important that people continue to clean surfaces and high-traffic areas to protect themselves against all kinds of pathogens, as well as COVID-19, with a product that is safe in all settings."
"This product is an absolute game-changer, as there's nothing else quite like it on the market."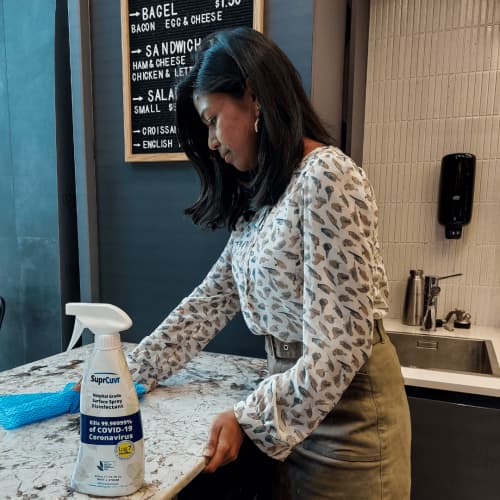 Skin Elements has spent the past 17 years and more than $35 million developing organic and natural household products, including the non-toxic disinfectant which is proven to effectively kill off COVID-19, as well as other germs.
"We've spent almost two decades developing a 100% plant-based formula, safe for people of all ages, tested against COVID-19 and a range of other potentially dangerous pathogens," continued Mr Malone.
Mr Malone said the formula has been granted the highest ever approval rating by the Australian Therapeutic Goods Administration, rated 99.99999% effective against COVID-19 (or a Log 7 reduction), making it one thousand times more powerful than products rated 99.99% effective.
As well as COVID-19, the unique formula is also able to kill a range of other pathogenic bacteria including:
E. Coli: Commonly found in the intestines of humans and other animals, some strains of E. coli can cause severe food poisoning
S. aureus: Also known as Golden Staph. While harmless is most situations, if the bacterium enters the body through a cut in the skin, it can cause a range of mild to severe infections. May cause death in some cases.
Salmonella: Salmonella infection is a type of gastroenteritis, severity of symptoms depends on the number of bacteria ingested, your age and your general health
Proteus Vulgaris: Typically inhabiting the intestinal tracts of humans and animals, this bacterium is known to cause wound infections and other species of its genera are known to cause urinary tract infections
Pseudomonas aeruginosa: Pseudomonas is a group of bacteria that can cause various types of infections, with some superbug strains of Pseudomonas aeruginosa causing infections that are resistant to some antibiotics
Mr Malone said the formula is suitable to be used in settings with vulnerable people, including hospitals, aged care, and childcare facilities, as well as areas that come into contact with food.
"We know people want to use products that are good for themselves, their families and the planet, which is why we have dedicated so many years developing our unique formula," explained Mr Malone.
Skin Elements recently produced more than 120 thousand litres of the formula in its first major sales order with distribution partner Pacific Health Care, with the product now stocked at more than 160 IGA stores in Western Australia.