AUSTRALIAN COMPANIES NOT TAKING FULL ADVANTAGE OF ERP, REPORT FINDS
03-06-2015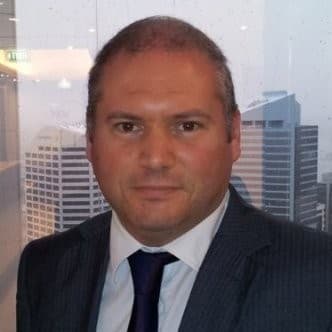 The majority of Australian companies are not using Enterprise Resource Planning (ERP) to its full potential, missing out on significant business opportunities, a new report has found.
The report, prepared by Telsyte, an Independent telecommunications strategic planning consultant, found a considerable ERP Usage Gap among Australian companies surveyed.
Commissioned by Epicor Software Corporation, a global leader in business software solutions for manufacturing, distribution, retail and services organisations, the report revealed 66 percent of CIOs believe their organisations are using less than half of the features of ERP systems.
ERP is the core application for automating financial and inventory information.
And more than 90 percent of Australian organisations have an ERP system.
The Telsyte report found many companies were in urgent need for ERP mobility, integration and modernisation.
More than 80 percent of Australian businesses have staff working remotely or on the go, yet less than half support ERP mobility — a significant shortfall, according to Telsyte.
Nearly two-thirds of Australian businesses with more than 20 employees have some product or services distribution as part of their operations.
In fact, the rate of organisations distributing both products and services has increased nearly 10 percent year-over-year. However, more than 70 percent of Australian businesses do not perform automated Field Services Management (FSM) operations at all and some 40 percent of organisations using dedicated FSM applications do not have integration with their ERP systems.
The latter can result in in time-consuming and error-prone batch process to integrate the data collected with back office systems.
Overall, 37 per cent of organisations have distribution processes, but no FSM.
"Telsyte's investigation into the challenges Australian organisations have with their existing ERP systems has revealed an unfortunate ERP Usage Gap," said Craig Charlton, senior vice president, Asia Pacific for Epicor.
"Simply put, because of factors hampering ERP feature use  — including a
need for more modern ERP functionality and the relative absence of integrated FSM technology  — Australian businesses are experiencing fewer business benefits and less significant productivity gains  than they should."
CIOs who participated in the Telsyte Australian Enterprise Software Market Study 2015 identified a range of factors that can prevent ERP from being used to its full potential, including inflexible features that are not easy to modify, a high level of complexity, poor integration with other applications, poor user interfaces and overall misalignment with business processes.
Conversely, CIOs rated easy to use interfaces (35 percent), flexibility (34 percent), in-house skills (34 percent), vendor support (31 percent) and change management (25 percent) as the top five factors important to a successful ERP deployment.
"Interestingly, system integration skills and lessons from previous projects are not rated highly by CIOs," said Rodney Gedda, senior analyst, Telsyte. "This indicates ERP modernisation programs require new ways of thinking and skill sets to boost business outcomes. Factors like how staff use popular public cloud applications, the level of workforce mobility, the suitability of a third-party service provider, and how the organisation deals with change are critical to achieving a better result with
ERP."
"By examining known challenges with ERP and aligning projects with reported success factors," said Gedda, "organisations can increase the value that ERP investments deliver to the business."
Telsyte investigated how staff in enterprises are able to access their ERP systems and found nearly half (48 percent) of all organisations do not have any Web-based or mobile device access and only eight per cent can be mobile with a notebook client application installed.
"Many organisations are burdened by so-called "legacy" ERP systems that do not afford much flexibility to adapt to new ways of doing business and are renowned for poor user interfaces," Mr Gedda said.
"A more robust architecture is to combine a mobile app for remote workers with a modern Web-based interface for use on the office network."
Slightly more than one in five Australian organisations have mobilised their ERP applications with an app provided by the vendor or a third-party mobile app platform. This still leaves a significant shortfall between organisations with remote workers (84 percent) and those that support mobile ERP.
Telsyte further explored how Field Services Management is helping the 30 percent of organisations who perform FSM operations, and the commonly held financial goal of reduced operating expenses is rated as the number one benefit, at 55 percent. FSM is viewed as directly increasing revenue or not impacting revenue either positively or negatively in 88 per cent of these organisations, and 69 percent of organisations with FSM that supports native access to the ERP experience better distribution.
More than three quarters of organisations doing field services management with an ERP app that supports off-line access experience reduced operating expenses and spend less time traveling between jobs.
"Interestingly, the more intangible benefit of improved service levels is rated highly by 50 percent of CIOs, surpassing increased revenue and better supply chain management, each coming in at 34 percent," said Mr Gedda.
Mr Charlton added: "There is an obvious opportunity to realise greater business benefit from ERP software by increasing usage of ERP features and functionality by staff for most or all of their duties and integrating it with technology such as FSM. But it is not just about automating processes using ERP features rather than having people using siloed tools like spreadsheets.
You need to do that, but it's elementary. It's old school. Today's organisations need to look for the kind of modern ERP features that will encourage people to make the most use of the technology: mobility, social collaboration tools, touch-screen technology, an interface that is intuitive and makes sense to your employees, and the flexibility to customise to name a few."
While a growing number of Australian organisations subscribe to a cloud-based ERP service —  currently, 48 percent —  most (75 percent) organisations manage an on-premises ERP application and only 16 percent are cloud-only. A strong two-thirds of CIOs managing on-premises ERP systems have no plans to move them to the cloud and only 14 percent are going cloud in the immediate term.
"Telsyte predicts a gradual shift to cloud -based ERP as organisations continue to value the control and existing investments in on-premises solutions," Mr Gedda said.
For more information visit: www.epicor.com.