AUSTRALIAN BROKEN HILL MINES TO LOSE 100 JOBS
22-03-2016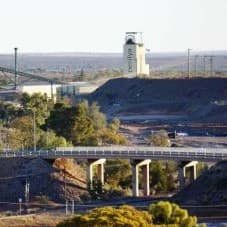 Perilya's silver, lead and zinc mine at Broken Hill in far west New South Wales, will cut up to 100 jobs.
The announcement came this morning, with the company blaming low meal prices for the restructure.
This has been seen as a blow for the Broken Hill community as the local economy is tied closely to the prosperity of Perilya and fellow local miner CBH Resources.
"We are looking at a situation where between 90 and 100 of our employees will be made redundant," Perilya managing director Paul Arndt said.
The company also added that up to 40 full-time equivalent roles for contractors would also be lost.
The 460 people who make up the Perilya staff met this morning where they were told about the 20% lay off.
The employees have already received letters indicating whether their employment will be commencing.
"One is indicating that their employment will be continuing and the other is an indication that your position will be made redundant," Mr Arndt said.
"With those people that have obtained that second letter, some of those will be asked to take alternative roles."
This isn't the first that we've seen of this, as dropping lead and zinc prices have prompted cuts from a number of Australian mines.
CBH Resources earlier this year announced that 116 workers would lose their jobs at the Endeavour mine in Cobar, four hours from Broken Hill.
Perilya has also reported poorer-than-expected quality of ore extracted from the Southern Operations mine.
 The company is part owned by Chinese firm Zhongjin Lingnan, which has had to inject money to prop up Perilya in recent months.
"We recognise that the Southern Operations have consistently found it difficult to perform to our expectations, largely because it's a very old mine and we've been asking more and more from that mine," Mr Arndt said.
Mr Arndt said output from the Southern Operations mine would be reduced to 70 per cent of current extraction.