AUSTRALIAN BRANDS TRUSTED IN CHINA
20-03-2018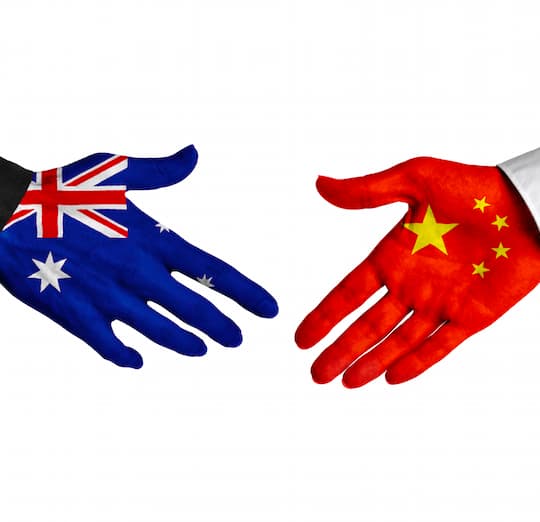 A local  cosmetics brand called Australian Creams has topped a list of the most trusted national name among mainland Chinese consumers, according to a new index from Monash University.
The brand, owned by family-run G&M Cosmetics and based in Sydney's Sutherland Shire, was ranked above big-name brands like Qantas and Crown Group in the Australian Brands in China index. 
The index was produced by produced by Monash University and marketing outfit Digital Crew, and surveyed more than 5400 mainland Chinese across 70 Australian brands.
Monash Business School senior lecturer Eugene Chan said that the report was just the "tip of the iceberg" and had uncovered information that would become the basis of future research. 
Much of the Chinese market operates in a radically different manner to Australian consumers, with different consumption priorities and communication habits. 
"There is a middle class of 500 million people in China, and growing, but these consumers are so different and the way to get their attention is unlike anything in Australia," Digital Crew co-founder and director Ophenia Liang said.
"There is no Google, no Facebook, no Twitter and nobody carries wallets any more. They just use their phones and applications like AliPay and WePay."
A surprising finding was the popularity of cosmetic brands among Chinese men. Five of the top 10 Australian brands for this cohort were beauty products, while among women four of the top brands related to tourism.
The Weet-Bix brand ranked fifth overall in China, followed by EMU Australia, Coles, Chemist Warehouse, Myer and Destination Gold Coast.
ServCorp China & Singapore senior manager Anna Chavez said marketing to tech-savvy Chinese was crucial, with online marketing spend jumping about 23 per cent each quarter. Factors such as reliability of supply and high-quality products drive market demands, and projecting the correct image onto the Chinese market is crucial.