AUSTRALIA STILL OUTSIDE TOP 10 IN DIGITAL COMPETITVENESS
18-04-2015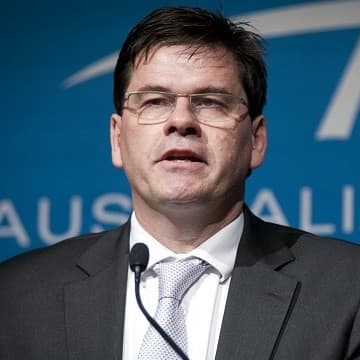 Australia has moved up the global rankings of digital competitiveness but disappointingly remains well outside the top ten, according to the World Economic Forum's (WEF) Global Information Technology Report 2015.
The annual Global Information Technology Report is based on extensive research conducted by the WEF and its network of over 160 Partner Institutes.
The Australian Industry Group is the WEF's Partner Institute in Australia.
In this year's report for 2014-15, the relative ranking of the ability of Australian businesses to utilise Information and Communications Technology (ICT) improved to 16th place, up from 18th place last year.
Ai Group Chief Executive, Innes Willox, said: "The improvement in Australia's rankings is most welcome especially as it follows a period of deterioration over the decade to 2014.  "However, it also serves as a reminder of our fall from 9th place in 2004. We should be doing more to ensure we return to a leading position.  This is particularly important for Australia where achieving top-ranking ICT capabilities can do so much to counter the tyranny of distance."
"There is an opportunity to further build on the improved digital performance reflected in the WEF report.  Australia should have a firm aim to regain our top-10 standing by 2020 by accelerating the development of our digital capabilities as part of the general overall emphasis we need to place on lifting productivity and competitiveness."
Australian business dropped to 27th place globally in terms of its capacity to innovate in 2014-15, down from 23rd in 2013-14, but remains better than the low of 35th place in 2006-07.
Also, Australia is ranked 30th for the extent of staff training, which the WEF interprets as a proxy for the capacity of management and staff to innovate.
These results suggest there is further room for Australian businesses to increase their efforts to integrate ICT into their day-to-day operating environment.
Australia ranked 50th place in 2014-15 in relation to government use of ICT to improve the quality of government services to its citizens.
The recently formed Digital Transformation Office is an important initiative to lift this performance. 
"Better and smarter adoption of ICT by the government not only helps target resources where they are most needed, and helps improve the experience of business and citizens dealing with government, but also has the potential to increase overall productivity in the public sector and the broader economy," Mr Willox said.