Australia optimistic with battery manufacturing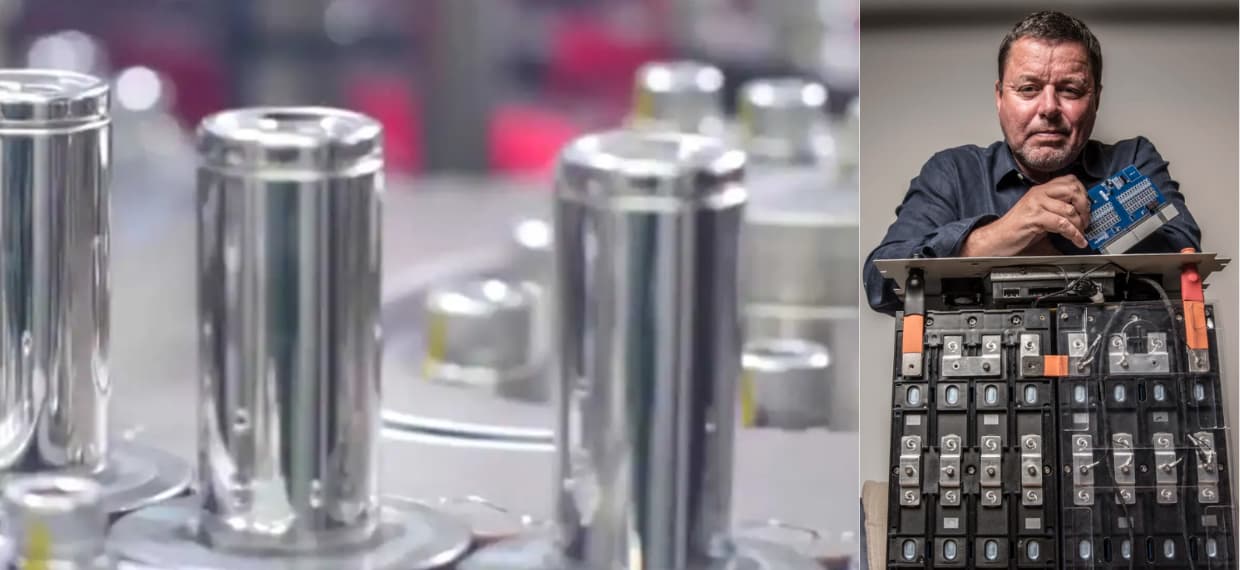 As the US government invests A$4.4 billion of funding for battery manufacturing, processing and recycling, Australia's access to raw materials means the country can better invest in onshore battery supply chains compared to countries with fewer mines.
Both political parties are fully behind a resurgent local manufacturing sector with Labor promising $1 billion from a national reconstruction fund for loans, guarantees and equity to develop value-added products from Australian resources. Meanwhile, the Coalition is pledging a $1 billion increase to manufacturing funding generally and points to similar earlier investments in manufacturing and a $2 billion loans program for critical minerals projects set up last year.
Energy Renaissance founder Brian Craighead (pictured) has told the Sydney Morning Herald that the company is due to be the first in Australia to manufacture large-scale lithium-ion batteries.
"Australia should have a future in batteries for it own use," he told The Age and The Sydney Morning Herald. "You're not going to compete with China or Korea, but maybe you can export into the European and North American market."
The WA-based Future Battery Industries Cooperative Research Centre  (Future Batteries Industry CRC) aims to expand Australia's battery minerals and chemicals production, develop opportunities for specialist battery manufacture, support the deployment of batteries to households, communities and industry, and optimise the circular economy for the use and re-use of battery systems.
The centre's chief executive, Shannon O'Rourke, said it expected demand for batteries to increase nine-fold to 2032 as global decarbonisation accelerated. For Australia to make the most of its advantage with minerals, mining will need an investment between $11 and $14 billion and local manufacturing up to $9 billion, it estimates.
"The critical minerals sector is a manufacturing opportunity, not a mining opportunity," he told the media. "What we need collectively is a mindset shift."
Currently Almost 90 percent of mineral refining for batteries and half of all cell manufacturing occurs in China. But with all the elements a battery needs in Australia, mining companies and processors are investing in ways to add value to minerals such as lithium before exporting them.
US accelerates battery manufacturing
A$4.4 billion has been allocated to increase production of American-made batteries, with a separate A$85 million to support second-life applications for used EV batteries, along with development of processes for recycling materials back into the battery supply chain. The funding came from President Joe Biden's Bipartisan Infrastructure Law and is intended to increase American-made batteries and components, bolster domestic supply chains, create good-paying jobs, and lower costs. 
The plan is to support the creation of new, retrofitted, and expanded commercial facilities as well as manufacturing demonstrations, and battery recycling. According to a recent report in PV magazine, California is an example of a burgeoning US battery market with a big  increase in solar-plus-battery installations just in the past year.
The Department of Energy (DOE) also announced a separate A$85 million to support second-life applications for batteries once used to power EVs, as well as new processes for recycling materials back into the battery supply chain. 
These funding opportunities are part of the government's strategy to bolster America's supply chain and reduce the reliance on competing nations. Currently China is the leader in the global lithium-ion battery production market, and while the US is supporting its battery industry, China is also investing heavily to build out more manufacturing facilities to extend its dominance. 
Bold EV targets
These initiatives support the president's goal of electric vehicles making up half the vehicle sales in North America by 2030.
"Positioning the US front and centre in meeting the growing demand for advanced batteries is how we boost our competitiveness and electrify our transportation system," US Secretary of Energy Jennifer M. Granholm stated.
"President Biden's historic investment in battery production and recycling will give our domestic supply chain the jolt it needs to become more secure and less reliant on other nations – strengthening our clean energy economy, creating good paying jobs, and decarbonising the transportation sector."
With increased proliferation of electric vehicles, the global lithium-ion battery market is expected to grow rapidly over the next decade. In addition to ramping up R&D and manufacturing, responsible and sustainable domestic sourcing of the critical materials such as lithium, cobalt, nickel, and graphite, will help avoid or mitigate supply chain disruptions and accelerate battery production in America.
US Senator Catherine Cortez Masto (Nevada) added that she secured provisions in the Bipartisan Infrastructure Law to support the domestic critical mineral supply chain used in battery production. "Nevada's innovation economy is at the forefront of battery manufacturing and recycling, and the infrastructure law could bring vital new investments to the state."
The "Battery Materials Processing and Battery Manufacturing" and "Electric Drive Vehicle Battery Recycling and Second Life Applications" funding opportunities are aligned with the National Blueprint for Lithium Batteries, authored by the Federal Consortium for Advanced Batteries, and led by DOE and the Departments of Defense, Commerce, and State.