Australia lags in clean tech manufacturing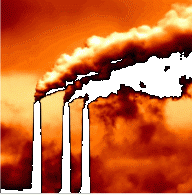 A World Wildlife Fund (WWF) report shows Australia is falling behind its trading partners when it comes to sales of clean energy technology built here.
Australia needs to learn lessons from countries such as Denmark, Germany and China to develop its clean energy technology industry, a global environmental group says.
A new study by WWF, shows four of Australia's top trading partners – China, US, Korea and Germany – are among the world's fastest-growing clean energy manufacturers.
The report, Clean Economy, Living Planet, lists the top 25 out of 40 countries ranked according to sales of clean technology products manufactured in that nation.
China has the largest clean technology sales in absolute terms, and the second-largest growth rate for 2011.
But Australia is ranked 26th, according to a confidential full ranking table released to WWF Australia.
While this was an improvement from its position at 30th in 2010, WWF national climate change manager Kellie Caught says it's still not good enough.
She says Australia could learn a lot from the developed countries at the top of the list, especially if it wants to keep pace with Asian trading partners.
"If you look at the developed countries ... the reason they've done so well is because they developed a domestic industry," she said.
"That provided the foundation for the manufacturing base to grow."
Ms Caught said the Labor government's polices of a clean energy target, the carbon price and the soon-to-be-established Clean Energy Finance Corporation were a good start.
She hoped they would lead to Australia's performance improving in future rankings.
"My only concern would be with the coalition saying they'll repeal the carbon price. What we're hearing from industry and business is they're hesitating," she said.
The report says the clean energy technology industry will be worth between 40 billion euros and 90 billion euros ( billion- billion) globally by 2015.
It found government policy was the main barrier to growth of the sector and recommended governments develop a clear strategic vision for clean technology.