AUSTRALIA 'LAGGING BEHIND' ON INNOVATION
19-08-2014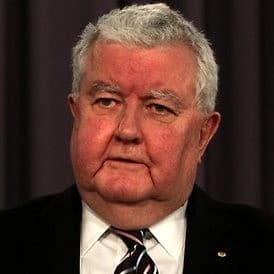 Australia is not punching above its weight in scientific achievement despite misguided beliefs that the nation is doing well, the chief scientist has warned.
Professor Ian Chubb says Australia risks being left behind as the only country in the OECD that does not have a national science and technology, or innovation policy.
Delivering the 2014 Jack Beale Lecture on the Global Environment at the University of NSW, Chief Scientist Professor Ian Chubb called for urgent action.
Australia needed a science strategy focused on making the economy competitive, fostering education, building research and engaging in strategic international partnerships.
Also, Australia has to end its "she'll be right" attitude and get serious about a science strategy that will support the economy and national living standards into the future.
If Australia does not develop long-term strategies for science and maths now, it will be left behind by developed and developing nations worldwide that have already grasped the importance of science.
In a speech titled No Free Rides to the Future: Shoring up the Science to Sustain Us, Professor Chubb said Australia is not "punching above our weight" in research, innovation, patenting or science and maths education.
"Bluntly, we are middle-of-the-road," he said.
Professor Chubb said Australia had poor patenting rates, was below average in citation rates in research papers and among the worst in the OECD for linkages between research and business.
Nations around the world are resetting their economies to embrace new technologies, skills and alliances, he said, with science, technology, engineering and mathematics capabilities at the core of almost every agenda.
However, Australia is the only OECD country that has neither a national science and technology strategy or an innovation strategy.
"Australia must forge its path in step with the rest of the world. We must remain in the game with a differentiated and readily adaptable economy that supports the aspirations we have for the country. And we must ensure that we bequeath a planet that can sustain the coming generations."
Professor Chubb gave notice he will release a proposal for a national science strategy in Canberra on September 2.
The proposal would contain recommendations for improving competitiveness, education and training, research, and international engagement.