AUSTRALIA AS AN INNOVATION NATION: THE CHALLENGE OF INDUSTRY 4.0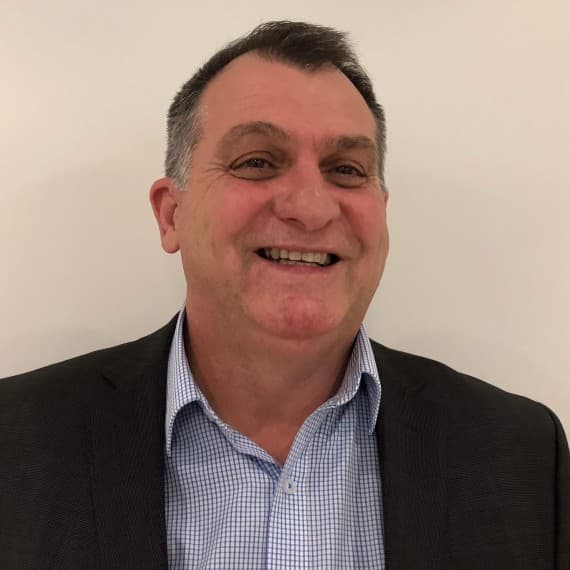 As manufacturing industry transitions to a new world of assistive robotics, increased automation and ICT-enabled innovation, the Federal Government appears determined to position Australia at the forefront of change. The Prime Minister's announcement this time last year that we were set to become an "innovation nation", while a typical piece of budget-announcement rhetoric, is certainly a laudable mission statement, and one that acknowledges the importance of evolving our manufacturing sector to meet the challenge of 'Industry 4.0'.
This snappy buzzword, shorthand for the fourth Industrial Revolution, is now being picked up on by the mainstream media, as the real world applications of automation and digitisation, and the exciting potential of such technological innovations as 3D printing and virtual reality – once merely science fictional concepts safely in the realm of unwrought things – are today becoming increasingly well understood.
What we are seeing today, as John Pollaers of the Australian Advanced Manufacturing Council aptly described it in his keynote speech at last year's National Manufacturing Week tradeshow, is the merging of the cyber and physical worlds – the logical extension of the innovations that began back in the 1980s with the birth of such digital manufacturing technologies as CAD, and the primitive conceptualisation of VR.
The question that Prof Pollaers posed is "what opportunity does Industry 4.0 offer to Australian manufacturing and how it can be exploited to maximum benefit?" Clearly there is a case to be made for the need for our industry to adapt to the new paradigm of bespoke production, which can command high profit margins – a move away from the second generation of manufacturing in mass production.
As demand grows for customisable products and solutions, the stage is set for smart, entrepreneurial enterprises to profit by supplying to an increasingly global market – but in order to do so, our manufacturing sector must become more collaborative: we must focus more heavily on the export market, and we must recognise the need to better integrate our services and production capability within a global supply chain. Only in this way can we successfully supply to major multinationals.
Research has always played an important role in Australian manufacturing and the Federal Government's commitment to fund six dedicated industry growth centres is a step in the right direction. As manufacturing transitions further towards customised solutions, we will need more collaborative spaces, more research incubators and more access hubs, all working towards the development of new manufacturing technologies and their application to a global market.
With the evolution towards Industry 4.0 picking up the pace with each passing year, we have seen major advances in the application of mobile technology platforms and their associated cloud-based connectivity to manufacturing industry. Cloud-based communication across mobile platforms in real time has already created major benefits in terms of streamlining conceptualisation and production, thanks to the ability to propagate updates for key stakeholders across multiple platforms as required.
These technologies are now intersecting with the next stage of VR to facilitate the creation of immersive virtual environments, enabling the compilation of virtual manufacturing models, which can be walked through even via simple VR viewers such as Google Cardboard.
The growth of the apps and plug-ins market for mobile platforms in recent years has been such that it's already possible to envisage a near future where many, if not most, of the traditional problems that have been with us since modern manufacturing began will have a digitally integrated solution.
Given all this, it's not surprising to see software developers are increasingly focused on applications that share information in real time across mobile platforms. To make this a reality, and to facilitate futureproofing, we need common data transfer languages between applications and platforms – hence the importance of open source formats.
With all this change on the horizon, it's imperative that Australia makes the necessary investment today in educating our next generation of engineers and manufacturing designers, so that they have the skillsets to ensure our international competitiveness tomorrow.
As one example of where we are currently falling short in this regard, right now most Australian high schools provide students with only the most basic level of access to CAD software. And in the tertiary sector, Australia still lags behind much of the western world, particularly Western Europe and the UK.
This is something that needs to change. Manufacturing productivity is contingent on quality education and training to ensure a properly skilled and internationally competitive workforce – that's a requirement which even the rise of the robot revolution won't remove, and if we're serious about being an "innovation nation", we cannot afford to overlook the need for investment at this foundational level.
Mike Russell is Chief Operating Officer at Central Innovation. He has nearly 30 years of success working with leading organisations to implement whole of business and industry-wide reforms that are underpinned by new technology and workflow solutions. He leads Central Innovation's team of technical specialists, architects, BIM specialists and engineers to bring best-of-breed technology and workflow solutions to leading AEC practitioners in Australia and New Zealand.