AUSTRALIA IMPROVES ITS GLOBAL COMPETITIVENESS
03-10-2015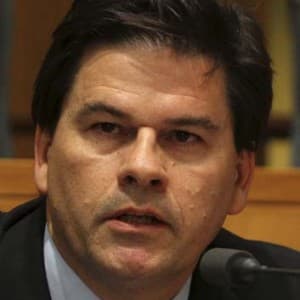 Australia has ended four years of decline in the latest World Economic Forum's Global Competitiveness Report,  – rising one spot to 21st in the latest global rankings.
However, Australia continues to rank outside the top tier of countries with a number of policy areas continuing to hinder our growth and pushing us behind some key global competitors, says AiGroup Chief Executive Innes Willox.
The Australian Industry Group is the WEF's official research partner in Australia.
"Australia achieved a Global Competitiveness Index (CGI) score of 5.1 points out of a possible 7," Mr Willox said.
The CGI looks at the performance across a number of indicators drawn from a mixture of survey responses and other data. 
Countries with similar economic profiles scored better than Australia 21st position, with Canada at 13th (up from 15th in 2014-15) and New Zealand at 16th (up from 17th in 2014-15).
Australia's single largest trade partner, China, was ranked the 28th most competitive economy, the same position it held in 2014-15.
"This WEF report underlines the importance of Canberra's new focus on shifting the policy discussion in Australia towards improving our workplace relations, taxation and innovation performance, said Mr Willox. 
This should be "front and centre" in the summit of business and community leaders with Prime Minister Malcolm Turnbull.
"Political circumstances have created a window for rigorous and imaginative policy debate and development in the lead-up to the election in 2016, said Mr Willox.
"It is critical that we make the most of this opportunity and use it as a springboard to boost domestic innovation and competitiveness.
"Australia did perform well for financial and market development (7th), higher education and training (8th) and health and primary education (9th). 
"We continue to lag globally on labour market efficiency (36th) with Australia ranking very poorly on hiring and firing practices (126th); flexibility of wage determination (117th); and the effect of taxation on incentives to work (110th). Our innovation rankings are also disappointing – we rank 27th for company spending on R&D and 25th for capacity to innovate."
Mr Willox said restrictive labour regulations, tax rates, inefficient government bureaucracy, complexity of tax regulation and poor work ethic were listed as the most problematic factors for doing business in 2015-16.