AUSTRALIA FACING SKILLS CRISIS: ACCI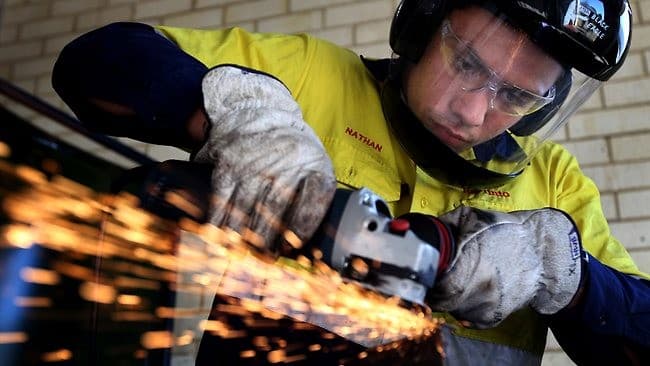 Australia is "staring down the barrel" of a crisis in both skills and youth unemployment, warns the Australian Chamber of Commerce and Industry (ACCI).
New figures show another alarming drop in apprenticeships as well as a drop in youth employment and youth participation rates.
The latest apprenticeship statistics from the National Centre for Vocational Education Research (NCVER) show that Australia now has more than 100,000 fewer apprentices than it did two years ago.
ACCI Director of Employment, Education and Training, Jenny Lambert said young Australians and mature age apprentices have been the hardest hit in the freefall in apprenticeship numbers.
Speaking at a gathering of more than 300 education and training experts at the Australian Council for private Education and Training conference in Perth recently, Ms Lambert said in the first quarter of 2014 there were 17,000 fewer people under 24 years starting an apprenticeship than there were in the first quarter of 2012.
"This means that thousands of young people have missed out on making that important first step into getting valuable skills and building a career," she said.  
Also, recent labour force figures show that youth employment and youth participation rates continue to fall.   
Ms Lambert said the decline highlights the challenge confronting our apprenticeship system.
This can be substantially traced back to the well-intentioned but fundamentally flawed recommendations of the Expert Panel on Apprenticeships set up by the former Labor Government in 2010-11, she said. 
A recent report by Boston Consulting Group The Global Workforce Crisis: $10 Trillion at Risk highlights the huge risk faced by Australia from economically damaging skills and labour shortages.
"The need to get apprenticeship commencements back on an upward trend has never been more evident, Ms Lambert said.
"Today's apprentices are the nation builders of the future, they will drive innovation and productivity and lead the transition of the Australian economy into a high skilled, high performing economy.  Effectively choking the talent pipeline condemns Australia to future skills shortages and a drag on business growth."