Australia 'will be left behind' by renewable energy cuts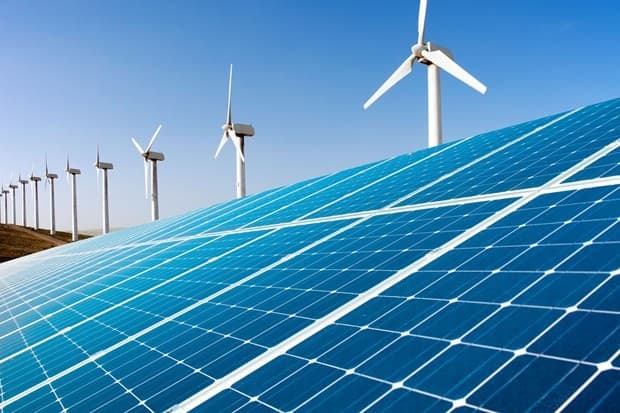 Australia "will be left behind" by the dismantling of Australia's clean energy industry, with many jobs to go, according to an industry expert.
Professor Mark Diesendorf, a renewables energy expert at the University of NSW, described the proposed axing of the Australian Renewable Energy Agency (ARENA) as "a concerted attack on renewable energy."
"Public-opinion surveys show that about two-thirds of Australians support the growth of renewable energy, said Professor Diesendorf.
"My view is that they cannot stop the growth of solar PV at the residential and commercial levels, but they can stop wind farms and large solar power plants.
"The rest of the world will keep going," he said, citing explosive growth in places such as Europe, Japan and China.
The federal government announced in Tuesday's budget it will axe ARENA as part of efforts to curb spending.
The government, which had already sought to cut ARENA's budget back to $2.5 billion to 2022, will strip the agency of the $1.3 billion in funding that it has not already allocated to renewable energy projects.
And legislation will be moved later this year to dissolve ARENA as an independent agency.
About $1 billion in existing contracts currently managed by ARENA would still be honoured.
The agency, established through the combination of other bodies in July 2012, aims to increase the supply and competitiveness of renewable energy such as large-scale solar photovoltaic plants and other emerging technologies.
Kane Thornton, deputy chief executive of the Clean Energy Council, said axing the agency "would send concerning signals to the renewable energy sector broadly but also to investors around the world who are making investments under ARENA."
Support for emerging renewable energy technologies, which include geo-thermal and marine power, should be seen in the context that all other major forms of energy had got their start with backing from governments, Mr Thornton said.
"The very first coal-fired power stations, the first gas and the first nuclear power stations were all supported by the government, and wouldn't have happened without government help."
ARENA chairman Greg Bourne warned that if the $10 billion Clean Energy Finance Corporation was axed as promised, major changes were made to the renewable energy target, and ARENA's unallocated funds was returned to consolidated revenue, then the government would be ''clearing the decks'' of support for renewables.
Mr Bourne told Fairfax Media there had yet to be a formal notice from the Abbott government that it would move new laws to repeal ARENA's legislation. And until any repeal was successful in parliament, management would have to continue to run ARENA according to the legislation that is in place, which also sets out the agency's budget.
Mr Bourne said ARENA had been created in recognition that renewable energy projects needed long-term, secure funding. He said the agency ensured support for the sector was managed independently, away from political interference, and overseen by a commercially savvy board.
Among the projects getting ARENA support was AGL's 155 megawatt-capacity solar photovoltaic power plants at Nyngan and near Broken Hill in NSW. ARENA and the NSW government supplied $166.7 million and $64.9 million, respectively, with AGL supplying the remainder of about $208 million, according to the agency.
"That wouldn't have happened without the support of ARENA," Mr Thornton said.
"A lot of large-scale solar companies will really question why they are still operating in Australia, and will really focus their efforts on other parts of the world," he said.