AUSTRALIA 'LAGGING BEHIND' WHEN IT COMES TO INNOVATION WE'RE NOT PUNCHING ABOVE OUR WEIGHT IN SCIENTIFIC ACHIEVEMENT, SAYS CHIEF SCIENTIST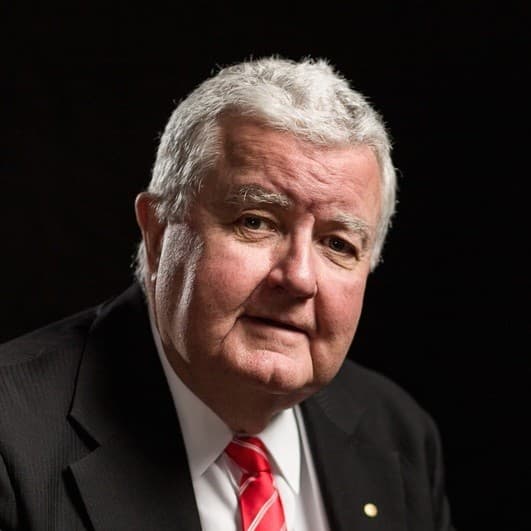 Earlier this year, Australia's chief scientist Professor Ian Chubb delivered the 2014 Jack Beale Lecture on the Global Environment in Sydney.
His paper "There are no Free Rides to the Future" ruffled more than a few feathers in manufacturing circles. This is an edited transcript of Professor Chubb's address …
Tonight I want to talk about the future.
I am not one of those who think that good things will just happen because we expect them to.
We need to organise, evaluate and cohere – to make sure that we align our efforts and our investment with our national interests; that we focus on areas that are of particular importance or where there is a particular need; and that we build to a scale that will make a difference both to ourselves and to a changing world.
I am comfortable saying that here because I think Jack Beale would say the same. He was a scientist and a statesman, an innovator and a man of business. He was a politician who thought about the future.
In many ways, he put the future of our planet – particularly its water resources – on the map. He was ahead of his time.
He was Australia's first environment minister – and among the first to think that such a role might have a place in our politics.
He made his motivation very clear when he said: Australia is the lowest, flattest, hottest and driest continent on the earth and we have to manage it accordingly.
Of course, in Jack Beale's day, in his political life, some things were probably a little less complicated (even less complex) than they appear to be now.
Certainly there was no Facebook, or Twitter or selfies when he entered politics in NSW in 1942 – some six years before Australia produced its very first home-trained PhD graduate. Thinking aloud and floating ideas might have been more attractive at a time when your critics faced you and the discussion was more civil.
Jack Beale was also in politics at a time of reconstruction after World War II. It was a period when people of vision saw a need to build a different Australia – a better Australia.
And it was one where research and education were seen as vital to the building of that better Australia – a stronger Australia that earned its place in the world because of the contribution it was willing and increasingly able to make. They thought a lot about the future in those days – and it was clear that they had learnt from history and didn't want to repeat it.
I wonder if we can say the same of our thinking about the future today.
Of course we have to change. Presuming that "she'll be right" because it most often has been is no longer an option – surely.
And what has been described as the national motto, that is "no worries", doesn't serve us well either.
Why would the world care if we appear not to care: no worries; she'll be right?
Of course, we are frequently told that our future competitiveness cannot be underpinned by our natural resources alone.
We are a nation in "transition", we hear.
But to what; and how?
There is not likely to be any country in the world with all the answers. But as we decide the what and the how, if we decide we want to act, we can observe and we can learn. Because we do know that nations all around the world are resetting their economies.
We know that new technologies are pushing smart companies to the lead.
New industries and new sources of wealth are emerging. New skills are required for workers at all levels as economies change. A new culture of risk and reward is spreading.
Countries at all levels of development are now focusing on the capabilities required for building new jobs and creating wealth.
And they are acting now to secure the skills, investment and international alliances for their future.
At the core of almost every agenda is science, technology, engineering and mathematics (which I will refer to from here as science). It is the almost universal preoccupation now shaping the world's plans.
It is a preoccupation that crosses all boundaries of language, culture and geography.
We too need to recognise that it is the knowledge that science will offer, and the sensible application of that knowledge to agreed goals, that will build a stronger Australia.
Australia must forge its path in step with the rest of the world.
We must remain in the game with a differentiated and readily adaptable economy that supports the aspirations we have for the country. And we must ensure that we bequeath a planet that can sustain the coming generations.
I put to you that these aspirations are not exclusive and that science is at their core.
Whether it is our climate, our health, our ageing population, our food supply, our economy or our security, it will be scientific discovery and the use of scientific knowledge that will give us the capacity to respond.
None of this is new – indeed, it is widely accepted.
Wherever I go, I hear that science is important and Australia should be good at it, something the Commonwealth's Commission of Audit also identified. I even hear it confidently asserted that the outlook must be rosy: after all, we are often told that in science we're clearly punching above our weight.
So – she'll be right. No worries.
But is that true? Not really. Some recent and comprehensive forthcoming work done by my office provides some interesting indications.
We compared our performance with that of 11 western European countries, the United States and Canada. It is clear that our best are very good.
We do well amongst the group in terms of our share of the world's top 1% of cited research papers; but our average (field weighted) citation rates are below all of them.
Our patenting rates are poor, and the linkages between our researchers and business are among the worst in the OECD.
Less than one in three Australian researchers work in industry; half the OECD average of 60% and substantially less than the US, where some two in three researchers are in the business sector.
Just 1.5% of Australian companies developed new to the world innovations in the latest year for which statistics are available, compared to between 10 to 40% in other OECD countries.
That, as I say, is our current performance.
Looking to the future – by which I mean looking into schools – we sit in the middle of the pack for primary and secondary students' performance in science and mathematics literacy.
While I accept that indicators such as these are not all perfect, they do offer an insight into where Australia sits overall.
Bluntly, we are middle-of-the-road. Not better – not punching above our weight as we so often declare in a fit of misguided and unhelpful enthusiasm. I think it is no coincidence that we sit where we do.
Australia is now the only OECD country that does not have a contemporary national science and technology, or innovation strategy.
Our science investment and policies are too heavily dependent on so-called "terminating program" grants, funding offsets and sporadic commitments to infrastructure. And worse, they have suffered from a lack of coordination.
If we are to build both capacity and capability we need strategic investment supported by good planning and long-term commitment.
When we try to begin a conversation here about Australia's future needs, we get told that starting salaries for science graduates are (apparently) low, therefore there is no market pull, so pull your head in.
We need a conversation now in which we talk about how we support science to do all the things we need it to do. And how we make sure that we have the right science – and that we ask the right questions.
We need science that:
·       Gives us the knowledge to understand the challenges we face
·       Expands the toolkit we can bring to confront those challenges
·       Connects Australia to global science – to give and receive
·       Gives us a shared vocabulary, in which hard things can be talked about and tackled.
We need the science to inform the judgement and we need the conversation to get the action.
The United Kingdom, the EU, Canada, the United States, China, South Korea, and many, many other countries around the globe, have prioritised science funding as an important foundation for future sustained growth.
I do believe that we need to be bold – with well thought through but bold initiatives that position us for the future.
So let me put my version of a strategy to you tonight. It would be underpinned by four main objectives:
Competitiveness: science must underpin a differentiated and readily adaptable economy, one that is globally competitive and one that will enable all Australians to benefit from the opportunities that will follow.
We can learn from what has been done in the UK and the US, in particular. There they have introduced structural arrangements that support innovation and ensure that at least a proportion of public money going to private companies is focused on areas where there is need, advantage and outcomes which can be taken to market. They encourage linkages between researchers and the business sector. They encourage the flow of ideas and knowledge into new products and services.
Education and training: we prepare a skilled and dynamic science-qualified workforce, and lay the foundations for lifelong science literacy in the community. There is a national interest and we would do well to remember it. Action in this area will require appropriate co-ordination and cooperation between different levels of government. We can learn from others, including federations, about how to support teachers both in-service and pre-service, and how to use curricula and assessment to enhance learning through inspirational teaching.
Research: Australian science will contribute knowledge to a world that relies on a continuous flow of new ideas and their application.
Like many other countries, we can develop strategic research priority areas – not using all available funding support, and not neglecting basic research that is the foundation of so much knowledge that we can apply. But we can and should align, focus and scale.
International engagement: Australian science will position Australia as a respected, important and able partner in a changing world, for both domestic and global benefit.
We should develop strategic government-to-government partnerships that are funded. We should also look to using better the Australian science base and work within our region to establish an Asian Area Research Zone that facilitates work on shared priorities as well as building infrastructure.
What would such a strategy cost us? Only effort, commitment and willpower.
What are the costs of inaction? The deficit we would leave behind. I hope our children will not find out.
The choice is ours to make.
If science is to flower and be applied to our practical workaday problems; if it is to be central to our future, we must be mindful of what it needs to be able to do for us what we want it to do. And provide it.