AUSTRALIA'S MOST DANGEROUS JOBS
15-12-2016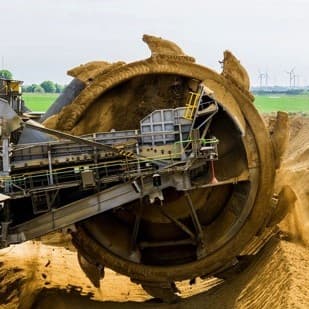 When it comes to danger in the workplace, those employed in the tertiary sector have far less to worry about than those working in either the primary or secondary sector.
Australia is no exception. Adam McDean from QMS points out that: "As of November 2016, 157 Australian workers have been killed at work in 2016. One third of those have come from the construction, mining and manufacturing industry, highlighting the on-going need for proper implementation of workplace safety standards and ISO certification."
Listed below are the country's top five most dangerous jobs to date.
Agriculture, forestry and fishing
In 2014 alone, these three industries experienced 43 fatalities, and between 2013 and 2014 there were 3365 serious injuries.
Commercial fishing is systematically deemed as one of the most dangerous jobs in the world due to the strong weather conditions at sea, a lack of equipment maintenance, and inadequate training of those employed.
Forestry and farming employees are in danger due to the equipment that they work with, like chainsaws, tractors, and other heavy machinery.
Through training, industry hopes to drastically reduce, if not eradicate, many of the risks involved in these employment sectors. Education, training, risk awareness and assessment are the key strategies being utilised as a way to bring about workplace safety reform.
Transport and warehousing
These industries together recorded 46 fatalities alone in 2014 and 9425 serious injuries during 2013 and 2014.
According to the Federal Government, compared with any other occupation, truckers are ten times more likely to die on the job. This is attributed to the unpredictable nature of road travel.
Vehicle-related accidents continue to cause the most deaths in Australia's workplaces, killing 423 workers between 2003 and 2014.
Warehousing dangerous goods can mean exposure to toxic gases or chemicals. By training employees, industry believes it will create awareness about safety on the road as well as handling dangerous goods that will dramatically reduce the dangers involved in the job.
Construction
Health and Community Services have recorded the highest number of claims at 17,415 in 2013-14, involving serious injuries related to construction. In the same period, 11,535 workers were seriously injured.
On average, 40 to 50 people die each year on Australian construction sites. Construction workers experience falls, exposure to harmful substances, and handling perilous equipment.
These and other dangers can be minimised with training, as this raises awareness about how to properly handle equipment and substances, as well as which safety measures need to be taken before getting to the job site.
Peter Dark from GSS, a specialist in ground stabilisation and mining services says: "With the introduction of better workplace safety standards, we are seeing a decline in the number of workplace accidents in high risk jobs. The construction industry takes its role seriously in minimising the level of risk that workers face in our industry. Nobody wants to face the devastating consequences of an unsafe workplace and we work hard to ensure that our staff are properly trained and equipped to minimise workplace hazards."
Manufacturing
Since 2003, this industry has lost 261 workers to workplace incidents.
With 12,930 claims in 2014, manufacturing industry, was second only to the construction industry, as the most likely industry to make workers' compensation claims.
15 people lost their lives here in 2014. The perils are mostly due to poor safety procedures when handling and using dangerous equipment and chemicals.
Intensive training offers to lower the risks through in-depth knowledge and awareness.
Mining
An average of 50 to 60 Australians die each year in the mining industry from toxic gases and explosions.
Between 2013 and 2014, a whopping 2670 mining workers were seriously injured. Cave-ins, floods, gas explosions, and chemical leakage are some of the preventable accidents occurring from mining.
Diligence, care, and training are key here. Including awareness about more common hazards like dust, heavy lifting, and elements like mercury.
Thorough and systematic training of miners should be undertaken before allowing them to begin their mining duties.
David Trounce is a small business consultant with 25 years experience in business management and marketing.