AUSTRALIA'S LARGEST ELECTRONICS EXPO RETURNS TO SYDNEY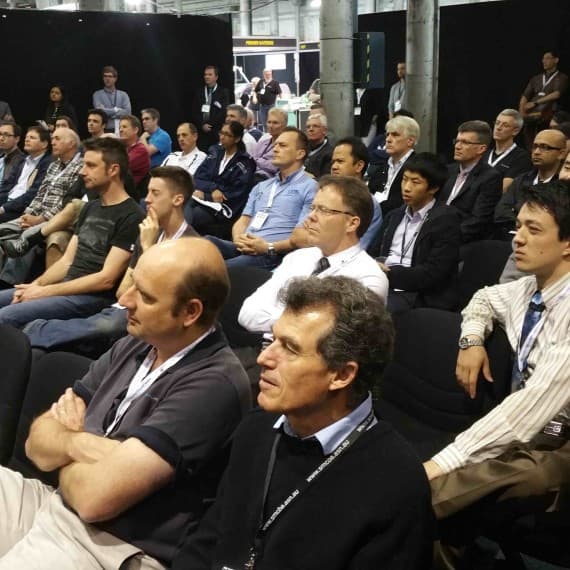 Australia's only dedicated trade event for the electronics industry will this year be held in Sydney in September. Electronex – The Electronics Design and Assembly Expo will be staged on 5th and 6th September at Rosehill Gardens Event Centre with free parking for visitors.
The expo is now in its 9th year and alternates annually between Sydney and Melbourne.
With over 90 companies represented at the expo and a technical conference plus free seminars featuring leading international and local industry experts, this is a must see event for decision makers, managers and engineers designing or manufacturing products that involve electronics.
This year's event will feature a host of new product releases as well as advanced manufacturing solutions as Australian companies embrace the move towards niche and specialised manufacturing applications.
In recent years there has been a resurgence of companies sourcing products and solutions from Australian-based suppliers as local manufacturers seek out specialist applications and recognise the expertise and quality control that is available locally.
In addition to featuring a wide of range of electronic components, surface mount and inspection equipment together with the latest test and measurement products and other ancillary products and services, companies can also discuss their specific requirements with contract manufacturers that can design and produce turnkey solutions for specific applications.
The last event in Sydney in 2016 attracted more than 1200 electronics design professionals; including electronic and electrical engineers, technicians and management; along with OEM, scientific, medical, IT and communications professionals, defence, government and service technicians.
A series or free seminars will also be held on the show floor and will provide an overview on the latest hot topics and technology to provide visitors with an insight into the latest trends and developments in high-tech manufacturing. The sessions will run for around 40 minutes and visitors do not need to prebook. For seminar session times and free registration for the trade show please visit the show website.
The SMCBA Electronics Design & Manufacture Conference (founded in 1988) will also be held concurrently with the expo, bringing together local and international speakers to share information critical to the successful design and development of leading-edge electronic products and systems engineering solutions.
Leading international speakers Susy Webb and Jasbir Bath from the USA will join local presenters to deliver a wealth of information on electronics design and manufacture, embedded systems and new product development.
Workshop sessions include: Designing beyond simulation; Building a bridge from design to manufacturing; Design for manufacturability and reliability; The complexities of designing with fine pitch BGAs; Part placement choices and consequences; Printing and its affect on manufacturing yield; Reflow, wave and rework soldering process optimisation in electronics manufacturing.
Conference details can be found at www.smcba.asn.au/conference or contact Andrew Pollock at the SMCBA on 03 9571 2200.
Australasian Exhibitions and Events
03 96762133
www.electronex.com.au