AUSTRALIA'S HIGH OPERATING COSTS NEED AUTOMATED SOLUTIONS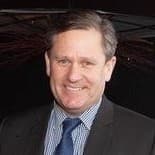 Michael Dyson, SOTI: "Australian businesses need to increase competitiveness and reduce operating costs"
Australian businesses are under more pressure than ever to find solutions that will ensure their operations are as efficient as possible. The country's high wages, energy costs and expensive property pricing, especially when compared to other regions around the world, makes Australia an expensive base for manufacturers and other businesses.
Warehouse automation and increased use of mobile devices can help businesses' supply chains overcome the challenges they face due to Australia's high operating costs.
The rising pressure of higher costs
Currently, Australia has the highest minimum wage in the world, $18.93 per hour, compared with the equivalent of A$10.24 in the US. This puts additional pressure on local businesses, particularly manufacturers, who are struggling to remain competitive in an increasingly global market.
Businesses may have to move their operations overseas if they are not able to keep up with the high operating costs in Australia, which has unfortunately been the case with the car manufacturing industry in recent years, with companies like Toyota and Holden closing their manufacturing doors.
Australian businesses also need to deal with high running costs and real estate prices, which can be exorbitantly expensive, particularly in the major cities. This can place restrictions on a company's growth plans and force businesses to establish and operate their manufacturing and distribution centres further away from main transportation hubs like shipping ports and airports, all of which adds to transportation costs.
Australian businesses therefore need to look for solutions to increase their competitiveness and reduce the high operating costs they face.
Embracing automation in the warehouse
While many Australian businesses have already embraced automation in their warehouses to differing degrees, the continuing rise in operating costs is sure to make automation a bigger part of supply chains.
There are many benefits to be gained from investing in automation in the warehouse when it comes to the reduction of labour costs, including being able to operate for 24 hours a day, seven days a week without a break. This allows businesses to reduce costly overtime shifts, and also means they do not have to slow down warehouse operations during the common downtime periods, as automated machines can continue working through weekends and public holidays.
The challenge of real estate can also be addressed with automation, as it allows warehouses to operate more efficiently by optimising use of the facilities, to ensure that no space is wasted. High-density warehouses may help to overcome the limitations of smaller footprint real estate.
Lighting can typically account for 30 per cent of a warehouse's energy bill, but with automated warehouses businesses can reduce their electricity costs significantly, as there is no need for lights or heating when employees aren't present.
Fully automated warehouses, also referred to as 'dark warehouses', are beginning to appear in Australia, with a number having recently been developed in Sydney, Melbourne and Brisbane. Already a well-established concept in countries such as the US, the UK and China, dark warehouses are still rather uncommon in Australia. That is set to rapidly change, however, as retailers and consumer goods companies seek extra economic advantage.
Mobile devices in the supply chain
Mobile devices are already widely used within Australian supply chains, increasing in the productivity and efficiency of available workers. IT systems and solutions, including the increasing use of wireless networks to support mobile access and a wide array of mobile devices, are increasingly integral to supply chains, to support the management of workflow and ensure optimal productivity.
The Internet of Things integrates these enterprise mobile devices with the supply chain's back-end system to automatically track and gain insights from all endpoints. This provides the business, and sometimes also the customer, easy access to key information such as delivery tracking and logistics monitoring. This level of mobility brings the information required to ensure accuracy and efficiency in the supply chain, where there isn't room for any interruptions or downtime.
To get the most out of a mobility solution, businesses need an integrated platform approach to manage all endpoints seamlessly, from purpose-built devices for inventory management to apps that automate paper-based processes, to business intelligence and real time analytics.
To further minimise downtime and secure critical business information, mobility solutions also offer remote support to solve problems quickly.
Enterprise mobility can provide a wide variety of cost reductions, due to the optimisation of both worker productivity and efficiency, as well as the increasing integration of IT-centric automation that arms a business with the information it needs to improve and succeed.
Solutions such as the SOTI ONE Platform deliver on these requirements and can help supply chains reduce the cost of business-critical mobility, as well as minimise any downtime.
The future of the industry
As pressure from high operating costs and a competitive global market continues to impact Australian businesses, automation in supply chains will continue to grow within the industry. In order to ensure smooth, uninterrupted operations, it is crucial that automated warehouses are managed and connected to the IoT, because if this isn't assured, there will be no competitive gain for these businesses.
Michael Dyson is managing director of business mobility and IoT solutions provider SOTI