AUSTRALIA'S FIRST SOLAR FARM SYNCHRONOUS CONDENSER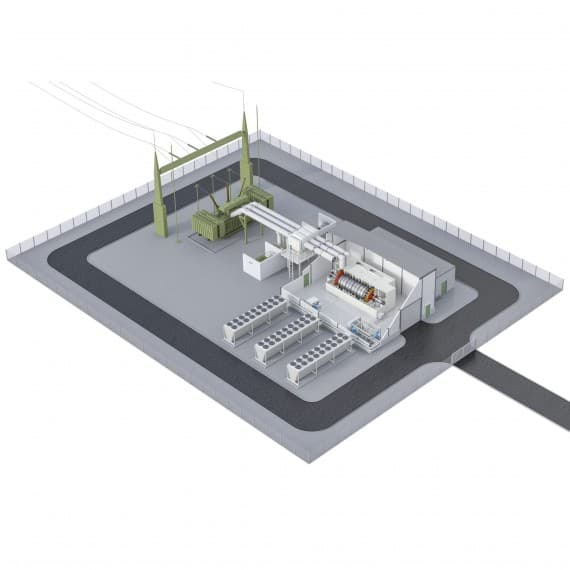 Siemens, in partnership with Vinci Energies/Electrix, will design, develop, install and maintain Australia's first large synchronous condenser to be installed at a solar farm. This will play a crucial role in stabilising and strengthening the electricity grid to be connected to Total Eren's Kiamal solar farm near Ouyen, in north-western Victoria.
The region has recently seen the development of a number of new wind and solar farms, and the 265MW DC facility is expected to be the largest in the state when it starts operations in late 2019.
Jeff Connolly, CEO and Chairman of Siemens Australia and New Zealand, said: "As Australia's energy mix diversifies, so does the importance of technologies that help stabilise the electricity grid. Synchronous condensers are a proven technology and part of a cost-effective solution.
"While they are a conventional technology, our synchronous condensers include the latest and most advanced generator circuit breakers, excitation, starting, control and protection systems and other auxiliaries that tackle the challenges facing our changing networks."
Tony Croagh, Executive General Manager of Vinci Energies/Electrix Australia, added: "This project is of great significance to Vinci Energies in the region as it solidifies its strategic vision of growth for its renewable energy contracting services. This project highlights the strength of bringing Vinci Energies' and Siemens' international expertise as well as local knowledge together – to offer world class solutions to an increasingly international client base in the energy sector in Australia."