AUSTRALIA'S BIGGEST PACKAGING SHOW OPENS NEXT WEEK
19-03-2015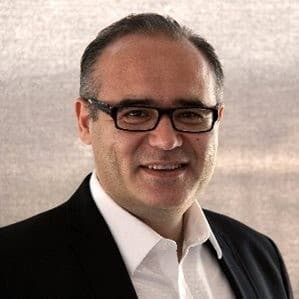 VIC Minister for Small Business, Innovation and Trade, Adem Somyurek will open the 30th Anniversary AUSPACK at the Melbourne Convention & Exhibition Centre next Tuesday.
More than 315 exhibitors, including 80 internationals, will showcase the latest products and technology at Australia's premier packaging and processing exhibition.
Mr Luke Kasprzak, Portfolio Director – Industrial Division, Exhibition and Trade Fairs, said Mr Somyurek will have the opportunity to walk the show floor and meet some of the exhibitors, who represent over 1200 brands.
Many of the exhibitors will be launching new and innovative solutions, including the Qimarox Prorunner mk5 ideal for vertical sorting and the Eriez Magnetics Vibratory Feeders for metering controlled product feed.
The Prorunner mk5 palletisers and vertical transport systems will be showcased on the Qimarox (Stand 399).
The Prorunner mk5 products lift works according to the time-honoured paternoster principle, which results in a versatile vertical transport system with a capacity of 2,000 products per hour.
Because a single elevator system can be used for both upward and downward product flows, the Prorunner mk5 is ideal for vertical sorting.
Unlike other continuous product elevators, the Prorunner mk5 can feed products in and out in three directions, without the need for additional equipment.
And at Stand 744, Eriez Magnetics will showcase a comprehensive range of products to complement and safeguard packaging lines.
This include their new range of vibratory feeders for metering controlled product feed to weighing and packaging equipment.
Also displayed will be permanent and electromagnets for the removal of damaging tramp metal and Metalarm metal detectors for further protective filtering of processes.
AUSPACK is owned and presented by the Australian Packaging and Processing Machinery Association (APPMA), Australia's only national packaging and processing machinery organisation.
To attend the show, register at: www.auspack.com.au