Australia's biggest carbon show opens soon
31-08-2010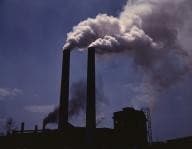 Carbon Expo Australasia, Australia's biggest carbon show, will be held in Melbourne from November 7-9.
For the first time the show will be free of charge to the business community.
Michael Whitehead, director of Carbon Expo Australasia invited businesses big and small, from law firms to freight companies, wineries and commercial window cleaners, energy generators to local governments visit the show at the Melbourne Convention & Exhibition Centre to learn more about the carbon economy.
"In this first year of Australia's new carbon pricing scheme, free entry to Australia's most significant carbon trade fair gives business a fantastic opportunity to meet those who can help them reduce their carbon exposure in the best way and at the least cost," Mr Whitehead said.
Types of businesses exhibiting at this year's expo include a range of informative businesses including energy providers, carbon offset originators, consultants, brokers, legal and accounting advisers, technology providers and suppliers of energy efficient and 'cleantech' products.
Carbon Trade Exchange, a global electronic exchange for the buying and selling of carbon credits will again be a platinum sponsor and exhibitor at the show.
Carbon Trade Exchange's chief executive officer, Wayne Sharpe was thrilled Australian businesses would finally be able to visit Australia's premier carbon exhibition for free and have the chance to learn more about the carbon industry and what it means for them.
"With many parts of the business community still hesitant to embrace the concept of carbon reduction due to lack of knowledge, it's fantastic to be able to offer this kind of enticement to hopefully encourage people to visit the expo, Mr Sharpe said.
Mr Sharpe said the Expo would assist companies to find out how to increase their company's efficiency, bottom line and profit in a low carbon economy.
For information contact Carbon Expo Australasia: Ph: 0409 827 752.