Published 06-06-2019
| Article appears in June 2019 Issue
AUSTRALIA'S AUTOMOTIVE FUTURE IS ELECTRIC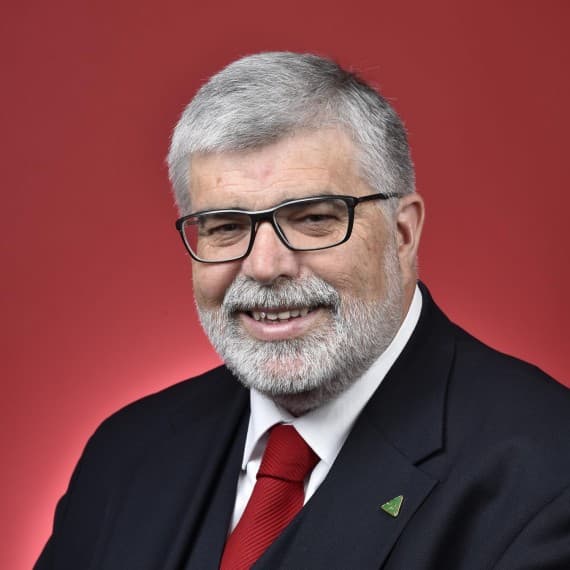 In the heat of an election campaign, some policies that could have been bipartisan sometimes become bitterly contested.
During the federal campaign that has just ended, that was notably true of Labor's proposals for electric vehicle manufacturing.
The Government was dismissive of the plan, arguing that increasing the number of electric vehicles on Australian roads would somehow destroy people's weekends.
The suggestion was that these vehicles would not be up to the task of towing caravans, boats and trailers.
That is not true, of course. There are issues to be overcome in developing electric vehicles for Australian conditions, but they don't include generating sufficient power and acceleration.
The most urgent need is to provide the necessary infrastructure, an extensive network of charging stations.
Even more importantly, we need to invest in Australia's manufacturing capabilities and jobs, so that more component makers in the local automotive industry can join global supply chains.
That in turn will provide an incentive for international automotive companies to set up assembly plants here – not only for passenger cars, but for trucks, buses and vehicles of all types.
Taken together, these measures would make electric vehicles more attractive to consumers, and as more were built to satisfy demand they would become cheaper.
Developing a local electric vehicle industry makes sense as industry policy as well as environmental policy.
It would mean investing in new skills and hi-tech capabilities for Australia manufacturers while assisting in the transmission to a low-carbon economy.
Labor's plan was designed to do all these things, and we are willing to work constructively with the Government to make them happen.
The Government must be aware that in other industrial nations with automotive industries the shift to electric vehicles, and to alternative fuels such as hydrogen, is already under way.
Why should Australian firms not be encouraged to participate in this global transport revolution?
It is not only the automotive industry that would be transformed, because many new forms of manufacturing also rely on energy storage, data gathering and autonomous systems.
These technologies are at the heart of Industry 4.0, the era of the smart factory, and by developing an electrical vehicle industry we would be ensuring that Australian firms are at the forefront of global advanced manufacturing practices.
The domestic auto industry could reclaim the place that it long had in Australia's manufacturing sector – as the great repository of capabilities and innovative design.
International investors are already keen to begin making electric vehicles in Australia.
Sanjeev Gupta, of GFG Alliance, which makes automotive components and builds McLaren vehicles in the UK, has urged Australia to make the most of its comparative advantages in advanced manufacturing.
We have readily available raw materials such lithium for batteries, and an educated workforce capable of adopting and adapting new technologies.
Gupta pointed out that internationally the scale of electric vehicle production will increase sufficiently to overtake combustion-engine vehicles as the preferred mode of personal transport.
Battery prices have fallen 75 per cent in the past seven years and are forecast to fall another 50 per cent in the next five.
According to Bloomberg Finance, electric vehicles will pass price parity with conventional cars by 2024.
Sanjeev Gupta says that he is resolved to build an electric car manufacturing hub in Australia, which would adapt for local production a prototype vehicle developed by the UK firm Gordon Murray Design.
He has had discussions with the South Australian and Victorian governments about suitable sites.
Nor is Gupta the only manufacturer who believes there is a future for electric vehicle production in this country.
A Brisbane firm, ACE, is already producing small-scale vehicles, and the Chinese firm BYD has announced its intention to build small electric cars in Adelaide.
There is no doubt about whether Australia has the capabilities to develop an electric vehicle industry.
And it is beyond question that a vibrant manufacturing sector is crucial to the success of every modern economy.
If the Morrison Government is willing to ensure that Australia develops the industrial structures necessary for the 21st century, Labor will support it in that task.
And there could be no better way to start than to invest in an Australian electric vehicle industry.
Senator Kim Carr is the former Shadow Minister for Innovation, Industry, Science and Research.