AUSTECH 2017 MANUFACTURERS' PAVILION SELLING FAST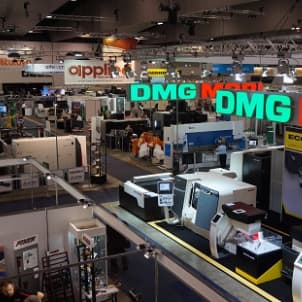 Preparations for this year's Austech exhibition are continuing to pick up pace, with bookings for the Manufacturers' Pavilion section of the show selling fast.
The Manufacturers' Pavilion highlights the capabilities of Australia's precision engineering and advanced manufacturing industry, offering component manufacturers, precision engineering firms, toolmakers, advanced manufacturers and general engineering companies the opportunity to promote their unique capabilities.
The Manufacturers' Pavilion promises to offer a diverse cross-section of Australian manufacturing today, with exhibits from Abcor, ANCA & ANCA Motion, Andrew Donald Design Engineers, Barden Fabrications, Capral Aluminium, Catten Industries, Davis & Jenkins, E J Hadaway, Excellent Plating Works, Harrop Engineering, Integra Systems, JBO Engineering, Mastercut Technologies, Parish Engineering, Stahl Engineering, Thyssenkrupp Materials Australia, TRJ Engineering and Ultimate Laser.
"Over 60% of the stands have already been booked, meaning the event is already well on its way to surpassing the 2015 Pavilion," says Anne Samuelsson, AMTIL Sales Manager. "We are delighted to see so many of our manufacturers moving so fast to confirm their participation. Any companies who are keen to take part are advised to book their space as soon as possible to ensure they secure a good spot."
The strong sales for the Manufacturers' Pavilion are being matched by the rest of the Austech exhibition, with close to 3500 square metres of exhibits booked and contracted.
Inside 3D Printing will once again be co-exhibiting with Austech, presenting a showcase of the very latest innovations in the fast-developing field of additive manufacturing. The Inside 3D Printing Conference will be held on 9th and 10th May, and its exhibition component will run throughout Austech.
"It's great that Inside 3D Printing will again be working with AMTIL to create a fantastic Digital & Additive Pavilion within the exhibition," says AMTIL Events Manager Kim Warren. "There's still a few months to go but already Austech 2017 is shaping up to be the most exciting yet."
Australia's premier advanced manufacturing and machine tool exhibition, Austech 2017 will take place at Melbourne Convention and Exhibition Centre from 9th to 12th May 2017.
AMTIL
03 9800 3666
www.amtil.com.au/Austech