Published 08-10-2020
| Article appears in October 2020 Issue
Austal accelerates shipbuilding with Eaton smart wiring system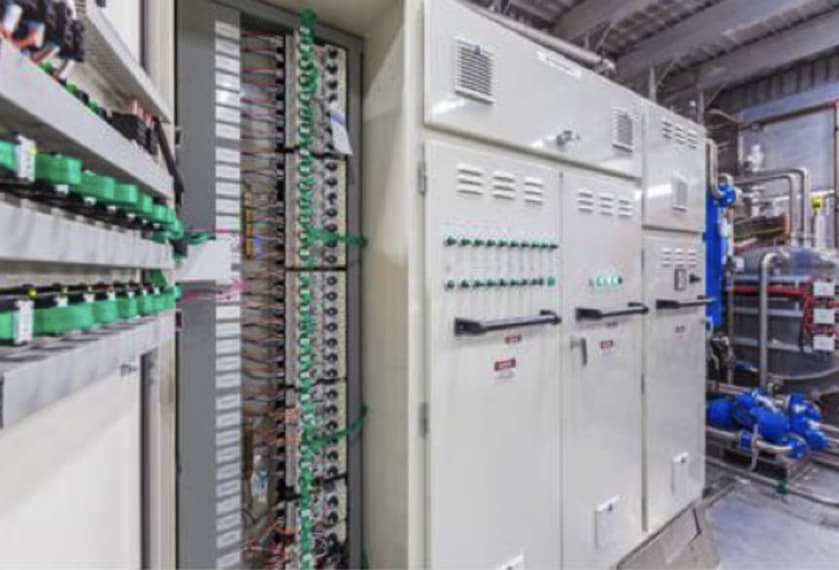 Perth-based Austal is Australia's global shipbuilder, defence prime contractor and maritime technology partner of choice, designing, constructing and sustaining cutting-edge defence and commercial vessels for the world's leading operators.
Since 1988 it has designed and constructed more than 300 vessels for more than 100 customers in 54 countries, gaining an enviable reputation for innovative shipbuilding using advanced technologies and modern techniques.
The company operates shipyards in Australia, the USA the Philippines and Vietnam along with service centres around the world. It employs  more than 6800 people and is listed on the Australian Stock Exchange (ASX: ASB).
Need for speed in shipbuilding
With a healthy order book for new vessels and tight delivery schedules Austal wanted to accelerate vessel design and construction.
Austal identified Eaton's SmartWire-DT wiring system as having the potential to significantly reduce the time taken to design and build electrical control panels for its vessels, and provide significant benefits to vessel operators.
Austal  now has incorporated SmartWire-DT into multiple vessels including high-speed catamarans and trimarans built for customers around the world: Tahiti, Denmark, Trinidad and Tobago, and the Canary Islands.
The latest is Queen Beetle a next generation 83-metre trimaran ferry for JR Kyushu of Japan being readied for delivery in Austal's shipyard in Henderson, Western Australia.
These vessels typically have up to 10 control panels fitted with multiple motor starters, switches and indicator lights to control and monitor the operation of electric motors that power pumps, fans and drives around the vessel 
Traditionally these panels have been built using individual motor starters, door switches, relays and control wiring that was a labour-intensive task and could be prone to errors due to its manual nature.
A smarter way to wire control panels
In contrast, SmartWire-DT eliminates control wiring and speeds up the assembly process by easily plugging in function modules to each starter.
It uses a single flat eight-wire ribbon cable to connect all switches and indicator lights to motor control modules.
The cable is easily installed with clip-on function modules that pierce the insulation to connect each switch or lamp to the wire inside.
Keith Hudson, Control and Monitoring Manager at Austal, said SmartWire-DT had greatly reduced the time taken to design, build and test control panels, and these time savings had been a significant factor in Austal's decision to use SmartWire-DT.
"The system we were using before needed about 45 minutes per circuit. That is for all the wiring associated with each motor starter and switches on the panel door. With SmartWire we were able to wire up an entire panel in 45 minutes.
"Plus we reduced the motor control circuit design to one page instead of 10 pages with the previous technology, significantly decreasing the design and assembly timeframe."
Software enables real-time monitoring
Eaton's Commercial Marketing Manager, Australia & New Zealand, Sanjay Kallianpur, said SmartWire-DT was complemented by Eaton's SWD-Assist software that helps with panel design and facilitates testing of a panel during construction, as well as providing real-time monitoring for the customer once the system is in operation.
"SmartWire-DT is a structured wiring solution that, with SWD-Assist, delivers information on the status of the connected device: it makes dumb products into smart products," he said.
"You can just plug components in and use SWD-Assist to get information out of the product for the customer. Other products on the market use a similar wiring bus but they need additional components to communicate." 
Keith Hudson added: "We receive diagnostic information through SWD-Assist that we weren't able to get from our other system. Previously we would have needed another module and communications interface, doubling the cost of each motor starter."
He said this feature, providing live maintenance data, had been a hit with customers. "That's been a good selling point for us. Our customers can take the output from SWD-Assist into their maintenance packages and analyse the data over time.
Previously they would just run a motor until it tripped out on overload, or failed completely. But if they lose a sailing because of motor failure, the cost can easily run into the tens of thousands of dollars."
Certified for marine applications
An additional, and essential, feature of SmartWire-DT for Austal was its certification by DNVGL the world's leading classification society, for use in control panels for maritime applications.
"SmartWire has a number of certifications but the DNVGL certification is widely recognised and it's the one required by Austal's customers,"  Mr Hudson said.
 He concludes: "We have found SmartWire to be more than fit for purpose. That's important for our customers as availability and through-life support are a big concern, with vessels in service for 20-plus years, and that is something we design for."
For more information, go to: