Published 10-09-2020
| Article appears in August 2020 Issue
AUSSIES LOOK TO GREEN AND GOLD KANGAROO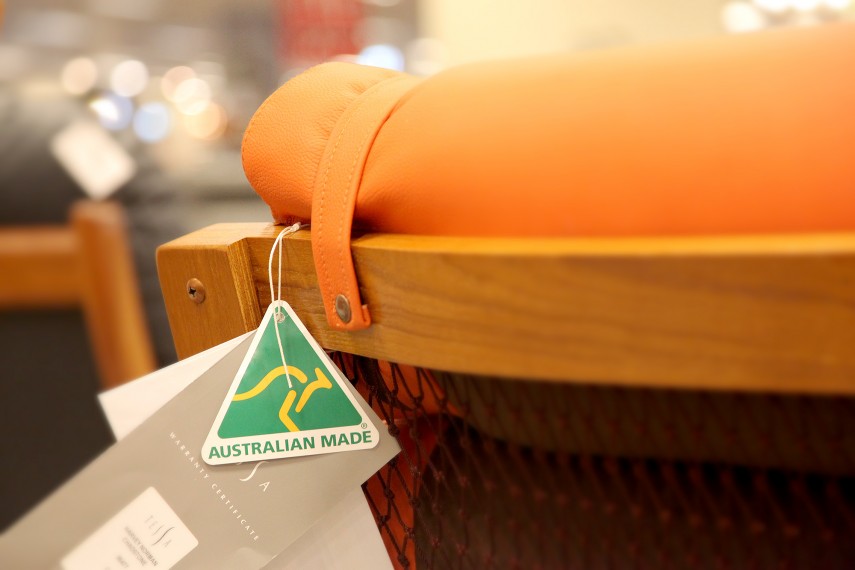 New research by Roy Morgan has revealed trust in the iconic green-and-gold Australian Made kangaroo logo is at an all-time high.
A whopping 92 per cent of Australians are confident products displaying the logo are made in Australia, up from 88 per cent last year.
Recognition of the Australian Made icon is also at an apex, with 99 per cent of Australians familiar with the 'roo. The majority of Aussies also associate the logo with the support of local jobs and employment opportunities, safe and high-quality products, sustainability and the use of ethical labour.
According to Roy Morgan CEO Michele Levine, the research highlights the importance of the logo for both businesses and consumers.
"The Australian Made logo enjoys extraordinary awareness among Australians and increasingly provides consumers with confidence that products displaying the logo are grown or made in Australia," she says.
"At a deeper level, products displaying the logo are also associated with such important things as 'Supporting local jobs and employment', 'safety', 'high quality' and 'using ethical labour'. Clearly, this is of value to the businesses displaying the logo."
Preference for Australian Made products in a wide range of categories also remains strong, with food & beverages, agricultural & gardening products, children & baby care products, building & renovation materials, pet care products and household cleaning & laundry products topping the list.
"Purchasing Australian Made products is seen as important by consumers as products are perceived to be of better quality, provide support for local businesses and communities, and create jobs in general," Levine says.
"Indeed, the research shows the vast majority of Australians reported they would have a more favourable opinion of businesses who partnered with Australian Made and would be more likely to engage with and purchase from those businesses."
The research also found that when respondents were presented with a selection of Australian country of origin marks and asked which one provided the most confidence a product is genuinely of Australian origin, 84 per cent of consumers chose the Australian Made logo.
Australian Made chief executive Ben Lazzaro says it's no surprise, given the logo is underpinned by a third-party accreditation system ensuring products certified with the logo are 'genuinely Australian'.
"The famous Australian Made logo provides a solution for both consumers and businesses – it is the most effective way to identify genuine Aussie products," Lazzaro says.
"As Australia's only registered country of origin certification trademark, the Australian Made logo is the true mark of Aussie authenticity."
Monthly applications for the Australian Made logo have increased 400 per cent since January, with more and more Aussie makers looking to showcase their Aussie credentials.
"Roy Morgan's research shows the demand for authentic Australian products is continuing to grow. As a result, the Australian Made claim has never been more powerful," Lazzaro says.
"Consumers know when they buy Australian, they are getting products made to some of the highest manufacturing standards and produced in our clean, green environment. The logo also makes a compelling statement about generating local jobs and economic activity."
Over 3,000 businesses are registered to use the Australian Made logo on more than 20,000 products sold here and around the world.
For Australia's biggest online directory of genuine Aussie products, visit the Australian Made website.