AUSSIES GET A TASTE OF GERMAN INGENUITY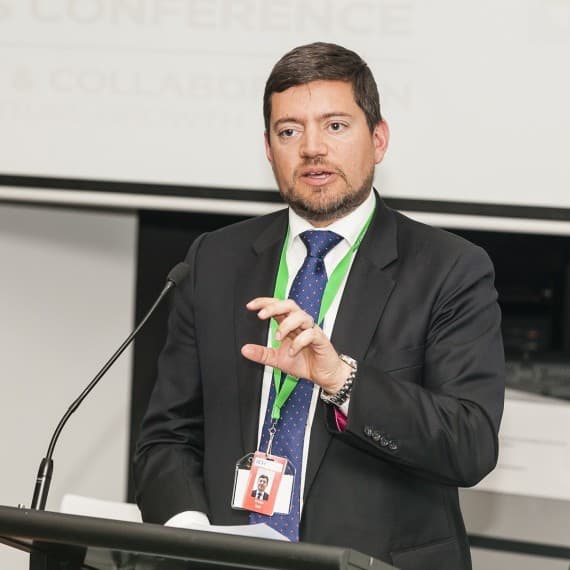 The esteemed US business daily The Wall Street Journal recently described Germany's global business chamber network as its "hidden economic weapon."
And anyone who attended the Australia Germany Business Conference in Melbourne last month will understand why.
Hosted by the German-Australian Chamber of Industry and Commerce the conference was a classic example of German precision, efficiency and meticulous attention to detail.
After attending the one-day conference it's not hard to see why Germany has built such an outstanding reputation for high quality engineering and technology.
The conference's major theme was Innovation and Collaboration: Drivers for Future Growth.
Held bi-annually, the Conference featured an impressive agenda of panel discussions, expert speakers and breakout sessions, with business leaders sharing their own unique experiences.
More than 130 participants from German and Australian companies and Chamber members attended.
Kristian Wolf, Executive Director of the Chamber, opened the conference followed by a welcome from Ron Koehler, Chairman of the Chamber and CEO of Schenker Australia.
The VIC Minister for Industry Liliana D'Ambrosio then addressed the conference.
Special guest speakers included Dr. Eckhard Franz, Director External Economic Policy for BMWi Germany, Michelle Brown, President of AIDN-Vic Inc, Dr John White, Chairman of ThyssenKrupp Marine Systems Australia and Michael Freyny, Executive General Manager of Siemens Australia.
Presentation topics covered the policy implications of innovation and globalisation for the German Mittelstand, collaboration between SMEs and Victorian defence, Australia's capacity for the manufacture of naval ships and Australia's transition to Industry 4.0.
Attendees were invited to participate in interactive panel discussions and Q&A sessions, including sessions on open innovation, hidden champions and innovation in Australian manufacturing.
Panel Moderators included Professor Penny Sackett, former Chief Scientist for Australia, Christoph Petzoldt, Managing Director of Simon-Kucher & Partners and Scott Moffat, Managing Director of Pilz Australia.
Following the conference guests were invited to attend a Gala Dinner at the Sofitel, Melbourne.
"It is all about networking and exchanging ideas," explained Kristian Wolf.
"We (the Chamber) look at all the issues that may affect German and Australian companies that are trying to do business with one another.
"For many small companies a small amount of red tape can be an inhibitor to investment in Australia.
"We try to resolve these kinds of issues."
Established in 1977 in Australia, the Chamber has offices in Sydney and Melbourne and boasts nearly 400 members. They include major German companies and their subsidiaries, SMEs, service providers, law firms and accountants.
Mr Wolf estimates there are about 700 German companies with representatives in Australia.
This month the Chamber is planning to open a new branch in Brisbane to assist QLD members.
"It is the first major expansion since 1977," said Mr Wolf.
He encouraged businesses to consider joining the Chamber to take advantage of the many benefits.
"It can be a great learning experience. We give them some good ideas on how they can grow their business and we try to point them in the right direction."
For the first time, the Chamber is planning to host a trade mission to Germany next year. Representatives from about 20 Australian companies will be invited to visit key German manufacturing facilities to gain a special insight into latest industry trends and innovation.
For more information visit: www.australia-germany.com