AUSSIE WEARABLE APP SPREADS TO ASIA
18-07-2016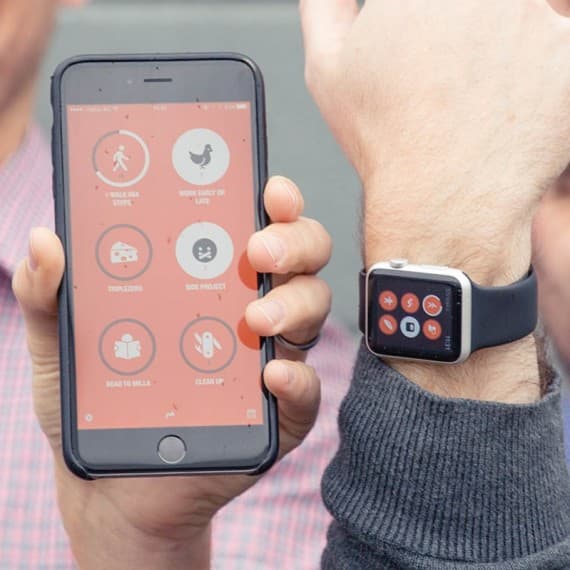 Streaks can be customised to manage up to six different regular tasks.
A truly global business approach is helping an innovative to-do list app break into the potentially lucrative Chinese market.
Streaks is an iPhone productivity app that allows the user to compose a list of tasks and build good habits developed in South Australia by Quentin Zervaas and Isaac Forman.
It was launched last year and was soon translated into more than 20 languages including Chinese, French and Russian.
Many apps are focused on the US market – the world's biggest – and fail to capitalise on global potential.
But Streaks has not only been translated to appeal to more potential users but even has two Chinese versions to cater for Mandarin and Cantonese speakers.
Zervaas said having the app in traditional and simplified Chinese text allowed it to first gain a foothold in Hong Kong, which was a logical path into China.
"The biggest market is obviously the United States and in that sense most people focus on English and by doing that you miss out on a lot of opportunities," he said.
"If you combine the US market with every other one, especially the Chinese market, then there are so many people out there. Obviously international apps reach more of the market."
Streaks is an Apple exclusive app and syncs with the data from the iPhone Health app to help deliver accurate physiological calculations such as the number of steps you take in a walk or the amount of distance covered while running.
It has had more than 400,000 downloads worldwide and 15,000 downloads in China – a 2000 per cent increase since it was named an Apple Design Award winner on June 13.
"I'm especially pleased with how it's started to gain traction in China, and expect sales to increase in the next 12 months as we'll soon have more flexibility with per-country pricing in the App Store," Zervaas said.
Streaks can be customised to manage up to six different regular tasks such as going for a run, going to the gym, learning a new language, reading a book or walking the dog.
Each slot is interchangeable and some tasks can be modified to register on specific days only.
Zervaas said being limited to a small number of tasks instead of a long list was a big reason for Streaks' success.
"The effect that has is avoiding an overload. There are so many things you can add to a list that it gets overwhelming. If you can knock a couple things off in the morning then that might help motivate you to finish the other three or four tasks," he said.