AUSSIE STEEL RAMPS UP INLAND RAIL CONSTRUCTION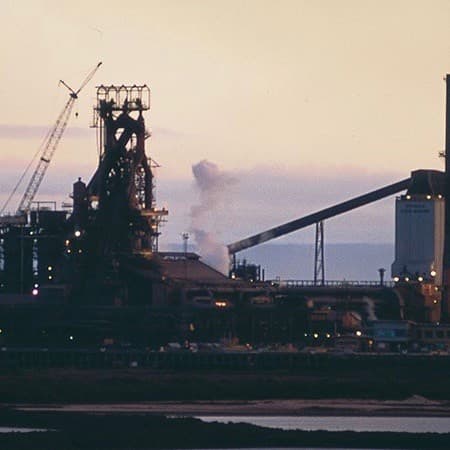 The Deputy Prime Minister, Michael McCormack joined representatives from the Australian Rail Track Corporation (ARTC) and Liberty Steel in Parkes to mark the completion of the first $20 million order from Liberty's Whyalla steelworks to the Inland Rail project.
This coincides with work ramping up on the construction of the North-West Connection, 5.3km of new rail that will link the existing national interstate railway network to Inland Rail.
Richard Wankmuller, ARTC's CEO of the Inland Rail project says it is great to see Australian steel underpinning Inland Rail and securing Australian steelworker jobs.
"Whyalla steel rail is already used widely for projects across ARTC's rail network, with Liberty Primary Steel currently supplying three large steel rail contracts concurrently," he says. "The construction underway and supply of steel rail to the Inland Rail project is an example of how a project that has been talked about for generations will benefit all Australians for the next 100 years."
Liberty Primary Steel has been steadily manufacturing approximately 14,000 tonnes of steel rail for transportation to Parkes since being awarded the contract in December 2017. Theuns Victor, COO of Liberty Primary Steel says the company is proud to contribute to projects of the scale and importance of Inland Rail.
"Our team takes great pride in providing high-quality, Australian-made product towards such an iconic undertaking," he says. "It is exciting to see this nation-building project being built with Australian steel and benefitting regional communities right across Australia, including Whyalla.
"Our Whyalla steelworks has forged a close relationship with ARTC over many years, and we are continuing to explore opportunities for the possible supply of our high-quality rail into future stages of this vital infrastructure project."
Wankmuller says jobs and benefits are flowing to regional Australia, with other major contracts including concrete sleepers from the NSW Southern Highlands, ballast from Parkes and culverts from Tamworth.
"We are excited to be partnering with regional business, boosting jobs, creating vital infrastructure for Australia's future," he says. "With construction accelerating in the Central West, it's great to see 60 workers from INLink already working on the Parkes to Narromine section.
"More than $300 million is being spent here in Parkes, boosting spending at the local shops and supporting the local school or cafe or businesses such as the local auto electrician."
Rail construction works to upgrade the existing infrastructure between Parkes and Narromine to Inland Rail standard will continue into 2020 to enable preparation for heavier, longer freight trains to travel between Melbourne and Brisbane, Sydney, Adelaide and Perth.
Inland Rail will offer a road-competitive service that will reduce freight transport times between Melbourne and Brisbane by rail to less than 24 hours, with reliability, freight availability and pricing to meet growing customer needs.