AUSSIE SPARKY TAKES OUT INTERNATIONAL CHALLENGE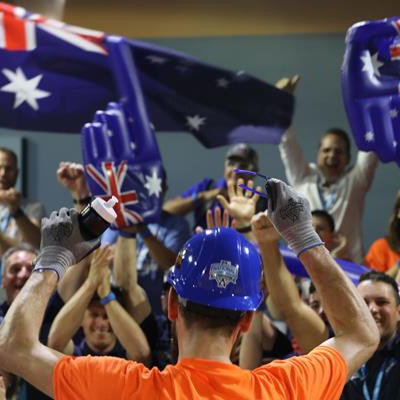 Melbourne-based Tom Matic has been crowned World's Best Electrician, winning the international challenge at the fourth annual Ideal National Championship in Florida.
Competing against professional electricians from the USA, Canada and China in an intense hour-long competition that required the competitors to complete four challenges – one reflecting each country's unique electrical installation methods, Matic came out on top, and will be bringing home the top prize of a new RAM 1500 pickup truck.
Commenting at the end of the four-day US national event that preceded the international challenge, Doug Sanford, Senior Vice President and General Manager, Non-Lighting Businesses, Ideal Industries, said: "With the US facing a significant shortage of electricians in the next few years, we wanted to find a way to honour the trade community and help attract young men and women into satisfying careers as electricians and contractors.
"I think we have an opportunity, and a responsibility, to powerfully demonstrate how pivotal this skilled trade is to powering and connecting the rest of us in virtually every element of our lives. Without electricians, technologies don't move forward. Buildings don't fully function. Homes don't meet expectations."