Published 30-04-2020
| Article appears in April 2020 Issue
AUSSIE RESEARCHERS DEVELOP BREAKTHROUGH BIOSENSOR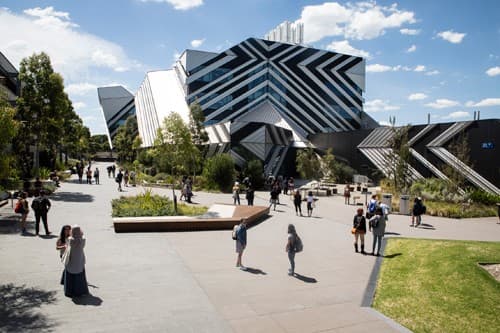 Australian researchers from Monash University and Melbourne's Baker Heart and Diabetes Institute have developed a biosensor that can potentially monitor changes in pH levels in stroke and cancer patients.
The biosensors emit signals detected by common ultrasound scanners. When inserted into the human body, the biosensors can provide real-time measurement of diagnostic biomarkers.
Existing ultrasound imaging involves injecting gas-filled microbubbles into patients to help visualise the flow of blood through vital organs. These bubbles dissipate after 20 minutes as patients exhale, making long-term diagnostic tracking nearly impossible.
The new biosensor is a breakthrough because it can be inserted deep into human tissue and measure biomarkers such as pH, which can reveal whether a tumour is shrinking as a result of chemotherapy.
More complex markers, such as oxygen (which can indicate stroke injury) and disease-related proteins, may be possible to detect in the future.
Development was spearheaded by an Australian research team led by Dr Simon Corrie and Dr Kristina Kempe, from the ARC Centre of Excellence in Convergent Bio-Nano Science & Technology, and Monash University.
A solid nanoparticle developed by Julia Walker, a PhD student co-supervised by Dr Corrie and Dr Kempe, became the key to the biosensor's success.
The nanoparticle alters its stiffness in response to pH changes in the body. The biomarker then transmits these signals to be detected by ultrasound scanning.
According to Dr Corrie, the technology could eventually be read by mobile phones to monitor patients in remote areas without big hospital labs.
"Our goal is to give clinicians the power of being able to have a patient sit in a chair and, as they are infusing the drugs, use commonly available ultrasound to monitor drug levels or organ response in real-time, adjusting dosages as a function of the patient's needs," he says.
"The technology has been tested in an animal model to detect changes in pH levels. We hope to now continue testing in animal models to determine whether it can accurately monitor rapidly changing pH levels, initially focusing on cancer and stroke."
Until now, the ability to monitor biological molecules and drug levels inside patients in real time has remained elusive. Most implantable monitors rely on high-tech, expensive detectors such as CT scans or MRI.
The use of ultrasound — cheap and portable — to track the response of a disease state to a new drug has been hypothetical thus far.
Dr Kempe says that, with further trials, a viable product may be available within a decade. However, clinical and commercial partners will be needed.
"Our field is ripe for future development that may include photoacoustic detection or the capacity to use radio frequency signals to ensure real-time monitoring of critically ill patients," he says.
"This is game-changing technology that can improve people's lives in all parts of the world."