AUSSIE PUMPS UNVEIL NEW HEAVY DUTY STEAM CLEANER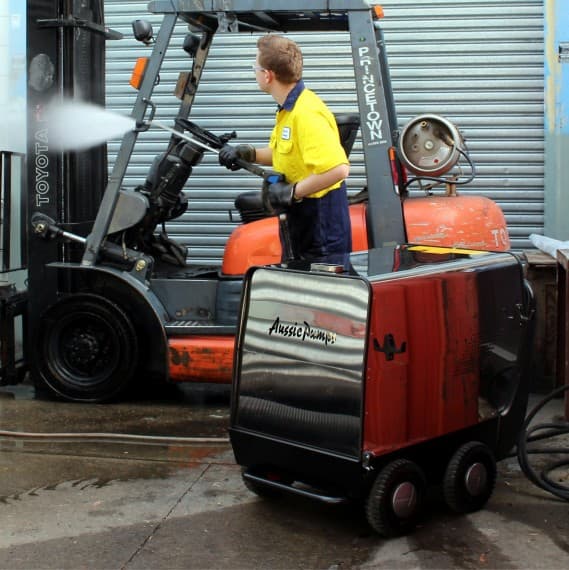 Australian Pump Industries, a company specialising in high performance pumps, has released a new efficient heavy duty steam cleaner.
The Admiral 4000 is ideal for a number of applications including construction, mining and livestock.
Australian Pump Industries, more commonly known as Aussie Pumps, says the Admiral 4000 is a result of extensive market research, which showed that customers want to save electricity, water and labour in their cleaning processes.
According to Aussie Pumps the new cleaner represents a first for the cleaning industry as they claim it puts their company ahead of European steam cleaner manufacturers.
The Admiral 4000 is mounted onto a heavy-duty steel chassis with stainless steel cover. It features a wide range of protection devices.
With a 7.5 kW, 4 pole heavy duty motor and a big triplex industrial pump, the unique new steamer offers a combination of 130°C steam married to a pressure of a powerful 4,000 psi pressure.
"The pressures are set at 4,000 psi, and the operator has the ability to vary both pressure and temperature from the control panel," said Hamish Lorenz from Australian Pumps. 
The machine comes with integrated detergent injection and is mounted on four big solid rubber wheels for ease of movement in factory, warehouse or workshop.
Australian Pump Industries
Ph: 02 8865 3500