AUSSIE MANUFACTURING HAS NEVER GROWN FASTER
03-04-2018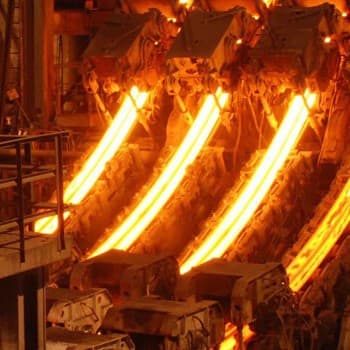 Australia's PMI jumped up to 63.1 in March, surpassing the previous record of 62.1 (set in May 2002) and marking the highest rate of expansion since records began. 
"March marked an eighteenth month of expanding or stable conditions for the Australian PMI, the longest run of continuous expansion since 2005," the Australian Industry Group's (Ai Group) said in its release of Performance of Manufacturing Index (PMI). 
This expansion was uniform across all manufacturing sub-sectors, with all seven activity sub-indexes expanding in March, with the new orders, employment and delivery sub-indexes all placing record highs.
Seven of the eight sub-sectors in the Australian PMI also expanded, with just one remaining stable. Three of the eight sub-sectors reached record highs including petroleum, coal, chemical and rubber products; and metal products and machinery and equipment subsectors. 
These fast (and increasing) rates of expansion indicate that the next few months are going to be similarly productive, with exports growing and demand for workers increasing. 
"After a sustained period of expansionary activity in 2017, more manufacturers are becoming confident enough to employ more staff," the Ai Group said.
While this outlook is strongly positive, the report also indicates that "concerns about skill shortages and wage pressures are emerging in some sub-sectors." 
Innes Willox, CEO of the Ai Group, said that rising costs of wages and power look to be prevailing challenges across the industry. 
"While production and sales volumes are very strong, continuing input price pressures — notably for energy, a revival of wage levels and a further lift in the number of businesses reporting difficulty in hiring skilled staff — are combining to constrain margins and the capacity for further expansion," he said.
With a strong market, and high levels of investment in training, education, and manufacturing hubs, it appears likely that Australia does have the capacity to produce enough skilled workers to meet demands.