AUSSIE MADE SCISSOR LIFTS PROVIDE SAFE LIFTING SOLUTIONS
30-06-2017
by
in
Materials Handling & Equipment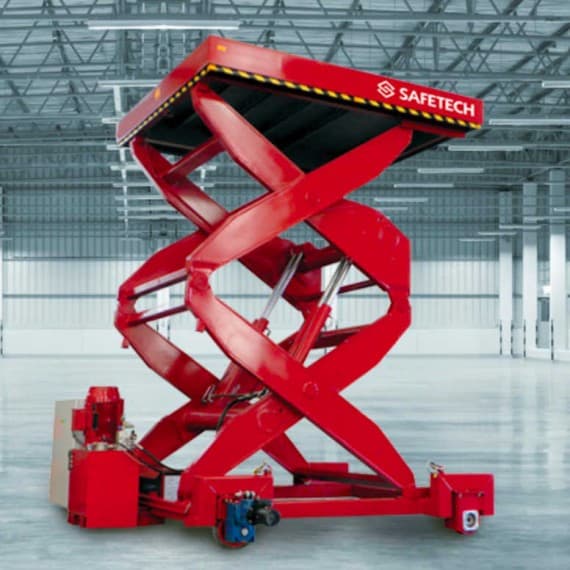 Scissor lift tables can provide simple and safe solutions to potentially hazardous lifting problems, and Safetech is Australia's leading supplier of hydraulic scissor lift tables.
Over the past 30 years, the company has designed, manufactured and installed more than 5000 scissors lifts in applications around Australia from warehousing and logistics to commercial vehicle maintenance and mining.
Safetech AS Series scissor lift tables cover a broad range of capacities from as little as 1000kg up to 25t or more, and are available with lifts up to 14 metres.
However, the company appreciates that there is no one-size-fits-all solution, and is vastly experienced in tailoring its solutions to the exact requirements of the application.
Variations and options include low profile, high cycle, hazardous zone, explosion proof, flame proof, lift and tilt, lift and translate, conveyor decks, vehicle mounted, automatic indexing, electro-hydraulic, pneumatic and more.
In all cases, safety is guaranteed by the company's Smartlift control system, coupled with a range of descent protection options.
All equipment designed by the company's qualified engineers to applicable standards, and is manufactured in Australia to the highest quality standards.
Safetech
1800 674 566
www.safetech.com.au