AUSSIE-MADE HIGH-PRESSURE CLEANERS ARE A CUT ABOVE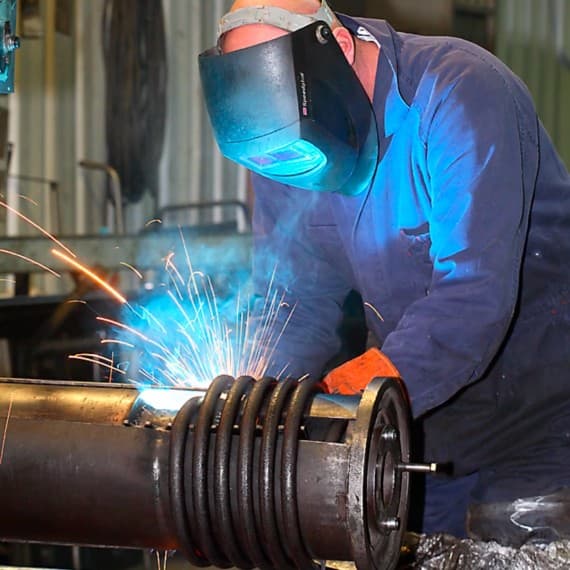 High-pressure cleaners have become an essential part of almost every sector of Australian industry, from manufacturing and mining to agriculture and food processing. And one brand has developed an enviable reputation for performance and reliability.
Spitwater has been designing and building high-pressure water cleaners at its manufacturing facility in Southern New South Wales for more than 35 years. And the company continues to produce them to the highest industrial standards, using only the highest quality pumps, engines and other components.
For example, where other brands might use plastics, Spitwater uses steel and brass. And most of those brass components are milled in house from solid billets and all the steelwork is cut, folded and welded at the Spitwater factory.
The base of every Spitwater high-pressure cleaner is zinc annealed and powder coated to ensure long-term corrosion resistance. The result is a range of Australian-made high-pressure washers capable of tackling the toughest commercial and industrial cleaning tasks and with the reliability to keep on going for years to come.
Spitwater
1800 172 005
www.spitwater.com.au